The BCPC Congress 2016
ABOUT
BCPC (British Crop Production Council) promotes the use of good science and technology in the understanding and application of effective and sustainable crop production. Join SGS at this years event and speak to us about how we can help your crop production.
Starts
04 Oct 2016, 09:00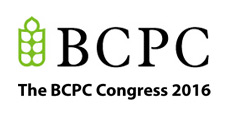 There is no doubt that the outcome of the UK referendum on membership of the EU will generate significant interest across the regulatory, scientific and food production community. To address this and to offer a first insight, the theme of the 2016 BCPC will now feature how the agricultural and regulatory environment might change in the UK.
This year's Congress offers a programme of presentations, Q&A sessions, panel discussions and a CRD workshop (What are the opportunities and risks for Pesticide regulation in the UK following the EU Referendum?) covering existing and future regulatory challenges.
The programme includes presentations on EU regulatory progress and challenges, voluntary initiatives and the challenges presented by changes in arable agriculture in Europe. New presentations include opinions from across the spectrum of stakeholders such as industry and their associations, policy makers, growers representatives and regulators.
All presentations will be delivered by experts in their field and delegates will have ample opportunity in Q&A sessions and at breaks to meet colleagues, experts and suppliers of services to the industry.
Click here to view the full programme and SGS look forward to seeing you in Brighton at the Hilton Metropole Hotel at stand number 11.