Shared Services – But What About Customer Service?
ABOUT
Join us as we look at the shared service model in the public sector, with Simon Pollock, Head of Business Operations at Orbis. The webinar will start at 2pm on Wednesday 12 October, and will run until around 3pm.
Starts
12 Oct 2016, 14:00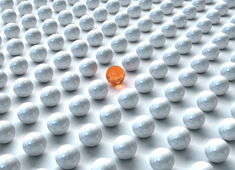 The idea of local government organisations working together to form partnerships is not new, however, following on from the Comprehensive Spending Review, this has now become an imperative. In order to gain best value from spend and push savings back to front line services, local government organisations are continuing to explore these relationships – but at what cost?
There are over 300 shared service partnerships operating in England, encompassing some 1,000 local governments departments, making an estimated half a billion pounds' taxpayer savings. But how can you ensure that the service provided to customers is both excellent and consistent?
This webinar will explore how development of the shared services model can be greatly enhanced by the adoption of the Customer Service Excellence standard principals. Simon Pollock, Head of Shared Services at Surrey County Council, will be joining us to describe how the joint venture between themselves and East Sussex County Council has used Customer Service Excellence as a framework to implement the joint service, whilst ensuring that the customer voice remains at the forefront of their service delivery.
Presenters:
Simon Pollock - Orbis
Leon Winston - SGS