BRC Packaging Issue 5 – Key Learnings From the First Six Months
ABOUT
Join our live webinar to discover more about the main non-conformities and lessons from the first six months of this global packaging standard.
Starts
07 Sep 2016, 09:00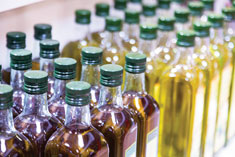 The aim of this webinar is to review the first six months of the packaging standard and provide an insight into the common areas where auditors have seen issues and some hints and tips as to how these can be avoided.

Agenda
Introduction to SGS
Review of the results so far
Focus on problem clauses
Unannounced audits
Additional voluntary modules
Q&A
Background
Audits of the new standard started in January 2016. With every new standard there is always a learning curve and we at SGS want to share our experiences so far with the new standard.
Presenter:

Neil Milvain – Global Product Manager for Packaging
Neil has a background in manufacturing and retail. Qualified as a polymer technologist, Neil has worked in the design and specification of packaging materials and print for some of the largest high street retailers. Neil has been with SGS for seven years, initially as an auditor/trainer/reviewer for BRC non-food standards and now as the Global Product Manager for Packaging. Today, Neil is responsible for all the GFSI approved packaging standards offered by SGS, as well as improving and maintaining the competencies of the audit teams responsible for providing these services. Neil works closely with the company's commercial teams to develop bespoke standards and protocols to meet their specific needs.
Target Audience

The webinar is aimed at currently certified BRC Packaging clients, as well as any other interested parties.
 
Language: English
Cost: No Charge
Session 1 schedule
9:00 am London (GMT Summer Time)
10:00 am Paris, Berlin, Madrid, Amsterdam (Europe Summer Time)
4:00 pm Singapore, Kuala Lumpur (Singapore Time)
5:30 pm Darwin (Australia Central Time)
Session 2 schedule
3:00 pm London (GMT Summer Time)
4:00 pm Paris, Berlin, Madrid, Amsterdam (Europe Summer Time)
10:00 am New York (Eastern Daylight Time)
11:00 am Brazil (S. America Eastern Standard Time)
 
Click here to register or for more information contact:
Jennifer Buckley
Global Food Marketing Manager
t: +1 973 461 1498