Airline Risk Management: Corporate Responsibility for Employers Webinar
ABOUT
Join our complimentary webinar to understand the importance of corporate responsibility and due diligence when managing employee air travel, and understand the risks involved in regular airline travel.
Starts
27 Sep 2016, 08:00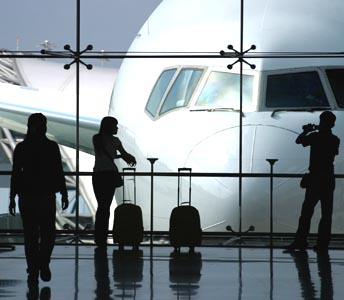 Background
For many, the global marketplace requires the use of unfamiliar and potentially high risk airlines. International business is taking travelers to more out of the way places, and there is an increasing corporate insistence on high safety standards in all areas of business – including travel.
Corporate responsibility for employee safety includes risk assessment of travel to and from business locations. Board of directors should be in a position to demonstrate objective safety assessments have been undertaken, whether through a structured risk evaluation or an onsite audit of aircraft operators. Clear Evidence of a systematic approach to aviation risk assessment demonstrates discharge of corporate duty of care.
Agenda
Corporate airline travel
Risks involved in any air transport
Exponential growth of aviation industry in the developing countries
Risks involved with growth (safety regulations can't keep up with demand/growth)
Regulatory Oversight of the developing countries/Ban lists
What incidents/accidents are common in developing countries? What challenges do these countries face?
USOAP/ICAO programs
Corporate Duty of Care/Due Diligence
Solutions
Target Audience
This webinar will be of interest to any international company that has regular/frequent employee travel on scheduled airlines, particularly those operating in high risk regions.
Presenter
Alex Jenkins, Airline Assessor, SGS HART Aviation
Alex joined the SGS HART Aviation team in 2015, appointed as Airline Assessor. Alex manages and ensures the currency of the Airline Risk Calculator (ARC), SGS's online airline risk management tool, carrying out risk assessments of scheduled airlines operating around the world.
Session 1 Schedule
5:00 pm Melbourne (Australia Eastern Standard Time)
8:00 am London
9:00 am Paris, Berlin, Madrid, Amsterdam
3:00 pm Singapore, Kuala Lumpur
Session 2 Schedule
10:00 pm Melbourne (Australia Eastern Standard Time)
1:00 pm London
2:00 pm Paris, Berlin, Madrid, Amsterdam
8:00 am Indiana
*The webinar session will be recorded and shared to you 48-72 hours after the live event.
For more information, please contact:
Joanna Marie Caumeran
Global Marketing Services Coordinator
t: +63 (2) 848 0777