Moving from ESOS to ISO 50001
ABOUT
Our workshops will help ESOS compliant companies understand the benefits of moving from ESOS energy assessments to ISO 50001 certification - the only compliance route providing a framework to continually improve energy performance.
Starts
25 May 2016, 09:00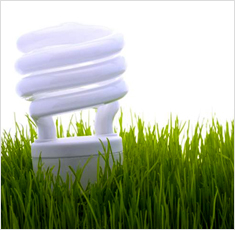 AIMS
The aim of this course is to provide participants with an understanding of the benefits of an ISO 50001 energy management system in comparison to ESOS audits and how to implement one.
By the end of this course, participants will:
Understand the differences between ESOS energy audits and energy management systems
Know how to use the data, information and opportunities for improvement from an ESOS audit to build an energy management system
Identify elements of existing management systems that support ISO 50001 implementation, e.g. ISO 14001 and ISO 9001
Plan the implementation of an energy management system
Delegates will receive a complimentary Energy Health Check tool to enable their organisation to develop energy management systems.
PROFILE
Participants who complete this training will understand how to integrate energy consumption and energy efficiencies gleaned from ESOS audits into an ISO 50001 energy management system, ensuring energy saving opportunities are continually planned, implemented and checked to drive efficiencies through continual improvement.
AUDIENCE
It is desired that participants of this course have undertaken ESOS audits and are interested in implementing ISO 50001 energy management systems.
COURSE DATES
25 May – Heathrow
23 June – Manchester
14 September – Heathrow
COST
1/2 DAY – £350+VAT
£250+VAT (Current ESOS assessment customers)