Chain of Custody Update for Certificate Holders
ABOUT
The aim of the webinar is to inform all users of the Chain of Custody standard for Forest based products about new developments and potential changes based on the results of standard revisions.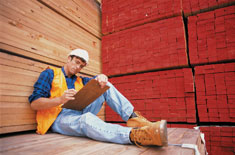 The webinar covers:
Agenda
Shared Credit Accounts and other Changes in the Draft Versions of the new FSC COC Standard (FSC STD-40-004)
OCP and FSC Discussion Paper about Transaction Verification (FSC-DIS-40-009)
New Approach for FSC Controlled Wood Risk Assessments and other new Elements of the Draft Version of the FSC Controlled Wood Standard (FSC STD-40-005)
Reminder of new Elements of the Revised FSC Standards of COC Certification with Multiple Sites (FSC STD-40-003 V2.1)
Background
SGS is participating in the revisions processes of new standards by submitting of comments or acting as member of the working groups or technical committees. Based on these insights, SGS will share the information with Clients and other interested parties about changes of the standard systems in the coming next year. At the moment the main standards of the FSC COC system (FSC STD-40-004 V2.1 and FSC STD-40-003 V2.1) are in the Revision Phase and shall come into force next year.
Presenter
Christian Kobel – SGS Global Operational Manager Forestry, Timber & Paper
Christian Kobel has more than 20 years experience in forestry. Since 2002, he is running a local forestry and chain of custody certification business and developed and implemented the European FSC and PEFC Chain of Custody Accreditations for SGS. He is currently Global Operational Manager for Forestry, Timber and Paper for the SGS Corporate Office. Christian is a Forest Engineer ETHZ (Master's degree).
Target Audience
The webinar is aimed at currently FSC and PEFC COC certified clients as well as any other interested parties.
 
Click to Register for Session 1 schedule
08:00 a.m. London (GMT Summer Time)
09:00 a.m. Paris, Berlin, Madrid, Amsterdam (Europe Summer Time)
04:00 p.m. Singapore, Kuala Lumpur (Singapore Time)
05:30 p.m. Darwin (Australia Central Time)
 
Click to Register for Session 2 schedule
04:00 p.m. London (GMT Summer Time)
05:00 p.m. Paris, Berlin, Madrid, Amsterdam (Europe Summer Time)
08:00 a.m. San Francisco(Pacific Daylight Time)
01:00 p.m. Brazil (S. America Eastern Standard Time)
Language: English
Cost: No Charge
For further information, please contact:
Nelirene Dablio
Global Interactive Marketing Manager
SGS S.A.
t: +63 2 848 0777 loc. 8772