BRC Agents and Brokers Webinar
ABOUT
This one hour complimentary webinar (45-minute presentation / 15-minute Q&A) explores the new BRC Global Standard for Agents and Brokers, the product groups it covers and an overview of the requirements on traceability throughout the supply chain.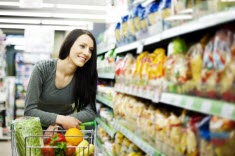 Agenda
This webinar covers:
Background and aims of the Standard
The types of operations and products covered in the scope of the Standard
Overview of the requirements
Traceability and transparency 
Audit program requirements, including multi office organisations
Background
Agents, Brokers and Importers play an essential role in the movement and trade of products - providing a critical link in their chain of custody and can influence product safety and quality standards at their suppliers, and are responsible for maintaining an effective chain of traceability. The BRC Global Standard for Agents and Brokers will enable companies to be audited and certificated to demonstrate their controls over this critical part of the supply chain.
Presenter
Paula Boult – SGS Global Food Certification Manager
Target Audience
This webinar will be of particular interest to: agents, brokers, importers and companies who purchase raw materials from them particularly those working towards BRC Food Issue 7 certification.

 
Language: English
Cost: No Charge