SGS UK Biopharma Day
ABOUT
Starts
30 Apr 2013, 10:00
Location
Stevenage, United Kingdom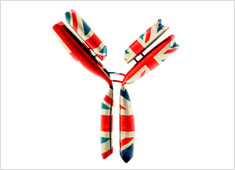 Join SGS M-Scan and SGS Vitrology for a one-day seminar to discuss advances in Biopharmaceutical development. Optimize your processes to achieve reproducible, reliable results, and improve your biosafety and characterization analysis for your biological and viral products.
The day will include a selection of scientific talks, case studies and face-to-face meetings with some of our experts and industry key player who will discuss:
Market outlook for Biopharmaceuticals Analytical services (Frost & Sullivan)
Challenges in the Formulations & Stability of Biologics
Current Biosafety Considerations for Biopharmaceuticals
Applications of Electron Microscopy for BioSafety analysis
Extractable & Leachables Issues in Biopharmaceutical Development
An integrated Approach to Biopharmaceutical and Biosimilars Analysis
Bioanalysis in the context of Biologics & Biosimilars
We look forward to seeing you at Stevenage Bioscience Catalyst (Cambridge area, 40 minutes outside London).
For further information, please contact:
Dr. Colin Crowley
Life Science Services
Sales Manager, Biochemical Services
Cost: Complimentary, but registration is required
Event venue: Stevenage Bioscience Catalyst