Meet the Consultants
Each month we are going to be featuring a different member of our Consultants Connect Scheme.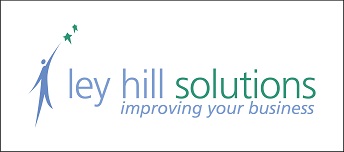 Hopefully this information will help you to understand how working with a consultant can help you implement effective management systems within your organisation.
This month we are featuring Ley Hill Solutions. Read on to find out more.
Tell us a bit about your company…
Ley Hill Solutions is a consultancy with a worldwide client base, specialising in quality management, business performance improvement and the effective use of ISO management system standards. We have been in business over 20 years, in which time we have continued to grow through two economic recessions and the current coronavirus pandemic. We believe the main reason for our continued success is our over-riding principle of only taking on work that we are confident will be of true benefit to the client. This has built us a reputation and level of client satisfaction that we are extremely proud of, as our Net Promoter Score® of 100% shows.
We do not offer "off the shelf" set price certification packages. We believe that certification should always be about supporting an organisation's strategic direction and gaining them real business benefit, not simply about "getting the badge". Although, when it comes to getting the badge, we have never had one of our clients fail at the certification stage.
Our people are very experienced and extremely pragmatic. We work closely with our clients to understand their business and ensure that any standards we help them implement will be deployed in a way that is appropriate for the size and nature of their organisation. We also make sure each ISO standard is properly integrated with a client's business operations and, if required, with other managements system standards, to avoid duplication of cost and effort.
What standards do you cover?
ISO 9001 – quality management systems

ISO 14001 – environmental management systems

ISO 45001 – health and safety management

ISO/IEC 27001 – information security management system

ISO 20000-1 – service management system

ISO 22301 – business continuity (societal security) management

ISO 31000 – risk management

ISO 44001 – collaborative business relationships

ISO/FSSC 22000 – food safety management
What are two pieces of advice for companies looking to implement certification?
Always ask yourself the question "what will this do for my organisation?" Going for certification means an investment in time and resources, so if you are not clear what you will gain from it, why bother? It is important to consider how this will support your strategic direction and the benefits you will get from going ahead. Leadership commitment and involvement is a key aspect of all management systems standards and the journey towards certification needs to be driven from the top, but our experience shows that this does not happen unless there is a benefit to the business that the leaders can see and understand.

Remember "horses for courses". It is easy to feel daunted when you first look at the extent of the standard's requirements, especially in the case of small businesses, but remember not everything listed must be documented in huge amounts of detail. Depending on the scale and complexity of your organisation, processes and procedures can often be demonstrated more simply than you might at first realise. It is best to take a pragmatic view.
What are the main advantages you see clients realising after implementing certification?
Certification means that customers, shareholders, suppliers, employees and other stakeholders can see that an organisation is properly adhering to an internationally recognised standard. This results in:
External recognition

Increased employee morale and pride

Increased stakeholder confidence in the organisation

Increased competitive advantage (many customers demand certification to a particular standard or standards when inviting tenders)
Why
do Ley Hill Solutions

work with SGS through the Consultants Connect Scheme?

When supporting our clients, both in the UK and internationally, we do not work with certification bodies who are not accredited by UKAS or by an equivalent member of the International Accreditation Forum. SGS United Kingdom Ltd fulfils this important criterion for us. We also believe SGS are second to none in the field of auditing to ISO management systems standards, with a very solid reputation for high professional standards and trust.

We have built up a good working relationship with them over the years and have had good feedback about them from our clients, so when they launched their Consultants Connect Scheme it was a no-brainer for us to join.
Any other advice or information you want people to be aware of regarding certification?
Don't rush into things. Plan well ahead. Once you understand what is required of the standard, set yourself a realistic target date for achieving certification and plan back from that, with check steps and "readiness reviews" along the way, supported by internal audits. This will give you plenty of time and opportunity to correct any potential non-conformities before the certification audit itself. The certification audit should not bring any nasty surprises.
For more information, please visit us at Ley Hill Solutions.
Disclaimer
In accordance with ISO 17021-1:2015, SGS does not provide consultancy with regards to management systems implementation.
SGS remains impartial from all partners within the Consultants Connect Scheme and we do not recommend one member over another.
The consultants featured in these pieces do not work for SGS, they are independent organizations who are members of the SGS Consultants Connect Scheme.