The Obvious and Not-so-obvious Benefits of ISO 50001 Certification
What business owner or board could turn down the opportunity to reduce the cost of overheads across the organization, possibly without substantial investment? Equally, in this day and age, who could ignore the chance to put in place a systematic method of increasing sustainability and reducing carbon footprint?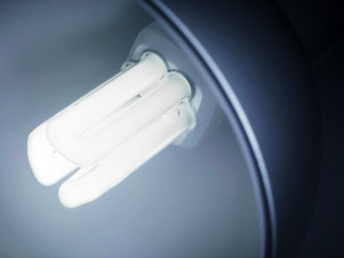 Far from being hollow ideals, these are top line benefits of adopting ISO 50001, the internationally recognized energy management system standard that establishes a framework for continually improving energy performance.
Released in its original form in 2011 and updated in 2018 as ISO 50001:2018, the standard is suitable for organizations of any size, any sector, any location or the products and services it provides.
ISO 50001 brings together best practices in energy management. This is not about a one-time measure, but effecting and maintaining cross-organizational culture change, driving continual awareness, monitoring of usage and identification of both issues and opportunities for continually improving energy performance.
Why does ISO 50001 help to achieve this?
Like all ISO standards, ISO 50001 involves a plan-do-check-act approach to the management system. Initially, it provides the wherewithal to develop a robust policy for improving energy performance, aligned with existing activities and business model. It enables the organization to fix energy improvement targets and objectives, use data to lead informed decisions and measure and review results and effectiveness to continually improve energy performance.
These are the more tangible features, but they combine with other, equally important outcomes such as better engagement with both management and workforce, increased awareness and commitment to energy performance, risk management and even more accurate usage and financial forecasting.
Certification to the standard also provides proof of sustainability commitment and credentials up and down the supply chain, as well as to shareholders and, of course, regulatory bodies. It removes – or at least reduces – the need for sustainability and energy audits by current and potential customers. It is also, quite simply, beneficial to the brand. Who wouldn't want to do business with a responsible corporate citizen, and indeed follow this example to improve their own sustainability and energy performance?
A perhaps lesser-known benefit of certification is that it provides a route to compliance with the Energy Saving Opportunity Scheme (ESOS), legislation that requires all large undertakings in the UK to conduct energy efficiency audits.
Financial benefits of certification
Rewind to the first paragraph, however, and the financial benefits.
It follows that a reduction in energy usage can result in substantial direct cost savings, often with little or no capital expenditure. There are also less obvious but equally significant cost savings to be made.
As certification improves competitiveness, organizations are less vulnerable to energy price fluctuations. They may qualify for grants or reduced taxation. And the drive for greater efficiency frequently also leads to improved productivity, and hence profitability.
In short, certification to ISO 50001 is a win/win situation.
Terry Coyle
Principal Product Manager
ISO 50001 Product Manager (UK)
Lead Auditor – ISO 50001, AS9100, ISO 9001, ISO 14001, OHSAS 18001