SGS Services & Brexit
BREXIT TODAY – 13 FEBRUARY 2020
The UK left the EU at 11pm on Friday 31 January 2020. Certification will continue as usual until 31 December 2020 (the "implementation period"). This means that certificates issued by UK Notified Bodies will remain valid in the EU for the implementation period; technical files can remain in their current location and clients can continue to place products on the market in the UK and EU until 31 December 2020.
The terms of any long-term trade agreement between the EU and UK will ultimately determine whether certificates issued by UK Notified Bodies will continue to be recognized in the EU, and vice versa after 31 December 2020. Whilst we hope that during the implementation period Mutual Recognition Agreements (MRAs) of some sort will be finalized there is no certainty.
The SGS Group can continue, through our European and UK networks, to provide clients with certification services regardless of the outcome of any EU/UK trade negotiations. We will post further guidance specifically regarding UK Notified Bodies as the outcome of the negotiations becomes clearer but in the interim please see below for details of how the SGS Group can assist you.
ATEX, PPE, MID Machinery and RED
SGS in Finland (SGS Fimko) has been appointed as a Notified Body for ATEX, PPE and MID with its scope extended under Machinery and RED. This allows SGS to provide continued Notified Body approvals through its UK arm (SGS Baseefa and SGS United Kingdom Ltd) even if no form of MRA is agreed.
For further information, please contact:
ATEX – Equipment and protective systems intended for use in potentially explosive atmospheres – Phil Oates, tel: +44 (0)1298 766627
PPE – Personal Protective Equipment

Article 10/Module B – Kelvin Shepherd, tel: +44 (0)1934 522917
Article 11/Module C2/D – Kevin Foy, tel: +44 (0)776 8408545

MID – Measurement Instruments Directive, 2014/32/EU – Zee Ellahi, tel: +44 (0)191 377 2000
MD – Machinery Directive, 2006/42/EC – Zee Ellahi, tel: +44 (0)191 377 2000
RED – Radio Equipment Directive, 2014/53/EU – Zee Ellahi, tel: +44 (0)191 377 2000
EMC – Electromagnetic Compatibility, 2014/30/EU – Zee Ellahi, tel: +44 (0)191 377 2000
PED – Pressure Equipment Directive – Mark Homer, tel: +44 (0)121 541 4717
TPED – Transport Pressure Equipment Directive – Mark Homer, tel: +44 (0)121 541 4717
SPVD – Simple Pressure Vessel Directive – Mark Homer, tel: +44 (0)121 541 4717
Medical Devices
SGS Belgium is now established to provide our full current Scope under the Medical Device Directive (MDD)and we are in the process of transferring all clients who wish to do so to Belgium. This process will be completed by the end of February 2020. The UK has yet to confirm what processes will be put in place should mutual recognition not continue beyond December 2020 but the reality is that any new UK scheme will take some time to implement. We will keep clients informed of developments as we become aware of them.
SGS Belgium and SGS Finland are also in the process of seeking designation under the new Medical Device Regulation which will replace the MDD this year.
UK Notified Bodies Certificates and Trade Solely within the UK
Certificates issued by UK Notified Bodies will continue to be valid in the UK after the implementation period and we will continue our normal certification activities, unless instructed otherwise by our clients. Clients who deal solely within the UK will not need to transfer unless they are aware of other influences which they need to address.
The New UK Mark
The UK Government has announced its intention to launch a UK mark (UK Conformity Assessed or 'UKCA') but further details of the nature of this scheme are not currently available.
MAINTAINING MOVEMENT OF GOODS
A major area of concern for many of our customers is the future arrangements governing the physical movement of goods across European borders. Again, we want to assure our customers that we are working closely with our European affiliates to ensure that we will have in place an effective network that can deliver whatever documentation and certification is required for the movement of goods after 31 December 2020.
BREXIT RESOURCES AND UPDATES
Please visit this section regularly to keep up to date with the latest guidance and updates.
Technical notices concerning the regulation of chemicals in the UK in a no-deal scenario:
Updates from SGS: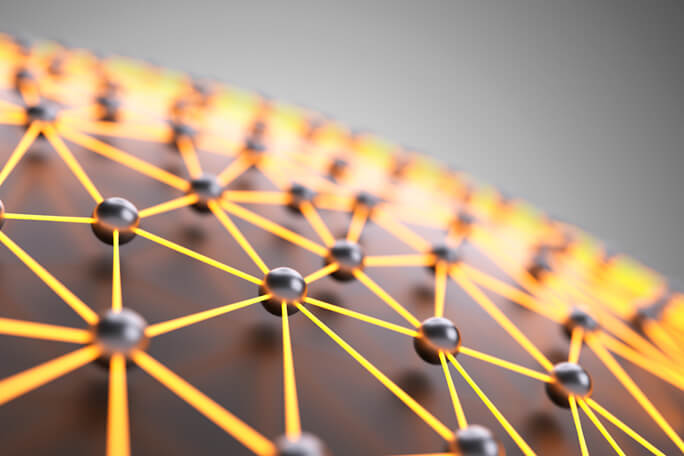 Don't second guess the future
Check current trade with EU countries. Prepare for the transition period, and beyond.