UKCA Update for UK Product Conformity Markings
On Monday 20 June, The UK government announced a range of changes to its guidance regarding product conformity markings for most products placed on the market in England, Scotland and Wales.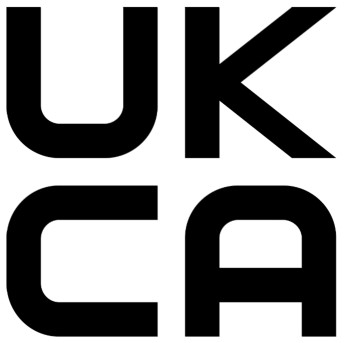 The UK Conformity Assessed (UKCA) mark is a mandatory mark on certain products, for example gloves, footwear, toys & furniture, to indicate that they conform to Great Britain legislation. Businesses have until 1 January 2023 to start using UKCA marking which replaces the CE and reverse epsilon markings now that we have left the European Union.
This marking allows the UK to have control over its goods regulations and maintain our high product standards.
See Government to make it simpler for businesses to apply new product safety markings >
The New Measures
In a change to the implementation of UKCA marking, the government has announced the following intention:
Reducing re-testing costs:
The government intends to introduce legislation which will allow completed conformity assessment activities carried out under EU requirements to be used by manufacturers and declare existing product types as compliant with UKCA. This conformity assessment includes testing, certification, and contractual arrangements relating to the quality control or auditing of existing certificates undertaken by non-UK conformity assessment bodies (CABs) for CE certification before 1 January 2023. Products must still bear the UKCA mark and will need to undergo conformity assessment with a UK Approved Body at the expiry of the certificate or after 5 years (31 December 2027), whichever is sooner.
This will allow manufacturers to apply the UKCA mark without the need for any UK-recognised CAB involvement and continue to place their goods on the market, on the basis of their existing CE type examination being completed before 31 December 2022, for the lifetime of the certificate issued, or until 31 December 2027 (whichever is sooner).
Where manufacturers are using existing CE certification completed before 1 January 2023 as the basis to demonstrate compliance with UKCA for their products, we recommend that they include in the UK Declaration of Conformity the list of relevant UK designated standards and equivalent EU harmonized standards that apply to their product, as well as details of the EU CAB (or CAB recognized under an EU Mutual Recognition Agreement) which carried out the conformity assessment procedures.
If conformity assessment procedures have not been completed and a supporting CE certificate has not been issued before 1 January 2023, these products shall be considered 'new' products and will not qualify for these newly introduced measures. This also includes where goods are subject to important changes, overhauling its original performance, purpose, or type requiring new certification. Any goods requiring conformity assessment after 1 January 2023 must comply with GB regulatory requirements, including the requirement for conformity assessment by a UK approved body.
This measure applies across all module types for the following regulations:
Noise Emission in the Environment by Equipment for Outdoor Use Regulations 2001
Supply of Machinery (Safety) Regulations 2008
Ecodesign for Energy-Related Products Regulations 2010
Toys (Safety) Regulations 2011
Explosives Regulations 2014
Pyrotechnic Articles (Safety) Regulations 2015
Electromagnetic Compatibility Regulations 2016
Simple Pressure Vessels (Safety) Regulations 2016
Lifts Regulations 2016
Pressure Equipment (Safety) Regulations 2016
Equipment and Protective Systems Intended for Use in Potentially Explosive Atmospheres Regulations 2016
Non-automatic Weighing Instruments Regulations 2016
Measuring Instruments Regulations 2016
Recreational Craft Regulations 2017
Radio Equipment Regulations 2017
Regulation (EU) 2016/425
Regulation (EU) 2018/426
There are also additional changes to importation, components & labelling, please see the following link for more detailed information:
Placing manufactured goods on the market in Great Britain >
The Position of SGS United Kingdom Ltd
Representatives from SGS are reaching out to contacts within the relevant UK governmental body (BEIS - Department for Business, Energy and Industrial Strategy) for confirmation of the requirements going forward. Once clarified amongst BEIS, UKAS (UK's accreditation body) and TIC/Approved Bodies, then further communication will be provided on the future status of these projects.


Manufacturer's current projects under UKCA Assessment
Please contact your current certifying body if you wish to discuss existing projects for UKCA.
Where a request to no longer continue with UKCA projects is placed but the review has been conducted by SGS experts. SGS will invoice for work completed up to that point and if near completion and certification granted provide the option to receive the type certificate if you choose.
If Manufacturers wish to continue with UKCA Marking conformity assessment and receive certification then projects will continue to be reviewed, no need to contact SGS.
About SGS
We are SGS – the world's leading testing, inspection and certification company. We are recognized as the global benchmark for quality and integrity. Our 96,000 employees operate a network of 2,600 offices and laboratories, working together to enable a better, safer and more interconnected world.