SGS UKs oil, fuel, coolant and AdBlue/DEF analysis offer solutions to the emergency services fleet.
As a leading supplier of transformer oil, fuel, coolant and AdBlue/DEF services, SGS are proud to be attending the NAPFM emergency services exhibition to offer the expertise, resources and experience our blue light services need. Quality assurance of fuel oil is an essential risk management activity within fleet management.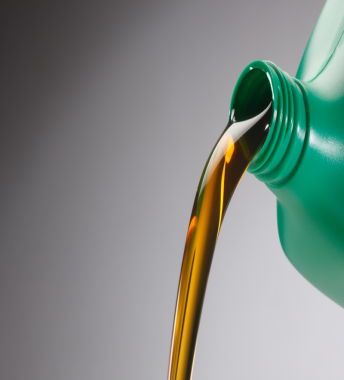 At SGS, we carry out we carry out full specification testing to a wide variety of standards to fulfil your testing requirements.
Types of Analysis
• Lubricated systems: Detecting contamination, confirming suitability of the lubricant, monitoring wear metals and identify root causes of problems before they lead to a failure. Systems monitored include engine, transmission, gear/axle, power-steering and brake fluids.
• Fuel Systems: Test Diesel, oil and biofuel to full road specifications with various custom test suites. Identify petrol contamination, water & microbes.
• AdBlue/DEF Systems: Confirm your AdBlue/DEF meets the ISO 22241-2 and DIN V70070. Identify contamination with tap water, coolant, screen-wash, supply issues.
• Coolant Systems: Anti-freeze, in addition to preventing freezing, has an important role of cooling the engine and protecting it from corrosion. If your engine oil is not lasting as long as it should, or your engine is running hot, the coolant condition may be a good place to start.
SGS is your first port of call for testing and inspection services for all types of fuel oil. Our experienced, analysts operate in modern labs equipped with state-of-the-art technology. Accreditation to ISO 17025, ensuring that we provide analytical testing to the highest industry standards. As a dynamic industry leader, SGS participates actively as a member of many industry bodies, standards organisations and technical working groups, such as those within ASTM, ISO, FTIR, IP and EN.
Our clients can also rely on our technical support team to provide assistance on all issues relating to working practices, standards and technologies. Undertaking this analysis can:
• Reduce vehicle downtime
• Identify excessive fuel dilution in engine oil
• Reduce your overall Carbon Footprint
• Reduce unnecessary oil changes
• Extend oil drain intervals – reducing lubricant costs & waste production
• Identify poor fuel and AdBlue/DEF supplies and contamination
• Independent analysis in warranty cases to identify the root cause of failure
• Confirmation engine oil meets its new oil specification
We are SGS – the world's leading testing, inspection and certification company. We are recognized as the global benchmark for quality and integrity. Our 96,000 employees operate a network of 2,600 offices and laboratories, working together to enable a better, safer and more interconnected world.
Find out more about our testing services from SGS by contacting uk.ie.techservice@sgs.com