SGS is proud to support Scotland Food & Drink
Scotland Food & Drink (SF&D) is an industry leadership organisation that drives responsible growth, and works towards building Scotland's global reputation as a Land of Food and Drink. As the world's leading testing, inspection and certification company, SGS is proud to champion this company, in supporting the Scottish food industry.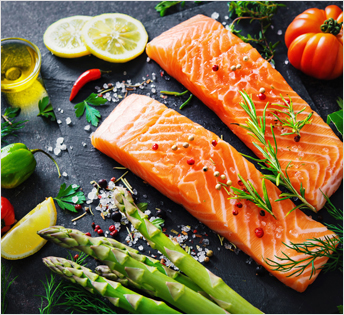 SGS is recognized as the global benchmark for quality and integrity. We provide a comprehensive range of assurance and advisory solutions to help food businesses deliver high-quality, safe and compliant products to markets around the world..
We have a range of great benefits to support the food industry in the UK and are excited to support SF&D to nurture, support and champion the people and products of Scotland's food and drink industry to help deliver continued and growing success. By contributing our extensive knowledge and experience to the SF&D network, our experts aim to support this industry to flourish:
Regulatory Compliance & Advisory services: Our technical advisory and gap analysis services support you to ensure your products and processes remain compliant with market regulations and customers' requirements. Whether you need a one-off artwork label review, regulatory compliance advice or a bespoke Product Lifecycle Management platform

Testing: Our scientists have a wealth of experience and are fully versed in the many needs of the food industry, covered by extensive accreditation in nutrition and composition analysis, pesticide residue testing, microbiological testing, allergen testing, mycotoxin testing, dioxin testing and PCB testing

Supply Chain & Customized Solutions: Our food supply chain solutions allow you to map and digitalise your entire food supply chain; perform supplier risk assessments, and get international trade and customs support

Audit & Certification: In addition to GFSI-recognized schemes, we offer a broad range of food safety, quality, supply chain, social, ethical and sustainability audit services.

Training: SGS is a global leader in the provision of professional training, giving you access to innovative learning and development solutions that help you assess and improve your food safety and quality standards
If you have any queries or would like to find out more, please contact: +44 (0) 151 350 6666