SGS Introduces New Pesticide Negative Mode Screen
SGS is pleased to announce that, using our R&D expertise, the food testing laboratory in Cambridge has developed a new service: Pesticides Screen (Negative Mode). This is a unique pesticide screening method to the UK and highlights SGS Cambridge's commitment to offering the highest standards in analytical testing to the food industry.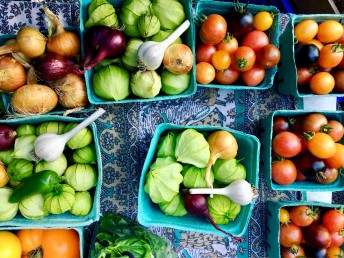 The Negative Mode Screen is a new Liquid Chromatography (LC) "Bolt-on" screen, containing more than sixty additional actives and metabolites in fresh produce. Delivering even more coverage against EU / GB legislation, this testing screen is also crucial when comparing to governmental screening programs, such as the Pesticide Residues in Food (PRiF).
The screen focuses on acidic pesticides and pesticide metabolites, to cover Maximum Residue Levels (MRL) definitions more completely. This more dynamic approach to pesticide residue testing covers metabolites, esters and conjugates, which are not routinely checked for in standard screens. An example is Flonicamid, where standard screens will only include the parent compound and not the full MRL definition including metabolites TFNA and TFNG, these can only be analysed using the Negative Mode methodology.
For more information on our new service, please contact:
Thomas Finbow-Miller
Business Development Manager - Food
t: 0151 350 6666
ABOUT SGS
We are SGS - the world's leading testing, inspection and certification company. We are recognized as the global benchmark for quality and integrity. Our 96,000 employees operate a network 2,600 offices and laboratories, working together to enable a better, safer and more interconnected world.