Brexit Part 2: Are You Ready?
Brexit Part 2… or part 3 or 4 – it has been quite easy to get lost in all the postponements and new requirements which have been introduced since Brexit become a reality on 1 January 2021.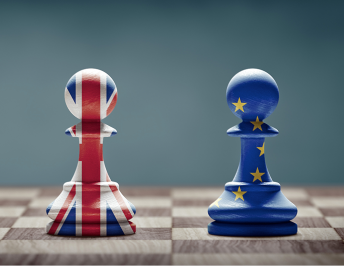 When the UK left the EU, it decided to introduce new customs controls in stages, to lessen the impact on trade. On 1 January 2022, a new round of measures will be introduced, which exporters, importers and logistics providers must comply with, to ensure smooth trade flows.
With all this in mind it has been quite easy to get lost in all the last minute deferments and changes. Don't worry, SGS e-Customs has been following all the changes in the regulations and procedures and are your perfect customs partner to help you navigate and be prepared for 2022.
We can offer:
Customs Transit and Guarantee - TransitNet software
Goods Vehicle Movement Service (GVMS) - TransitNet or e-Customs brokerage software eGTA
Import and Export Declarations - Customs brokerage service including import and export declarations
Import of Products, Animals, Food and Feed System (IPAFFS) - SGS e-Customs can register shipments in IPAFFS as part of our comprehensive customs services
Exit Summary Declarations (EXS) - SGS e-Customs offers a full EXS service including EXS as part of a transit and EXS as a standalone service
Calais Truckstop - SGS in partnership with the Calais Truckstop
We have produced two new brochures that give more information on what the new rules are and how SGS can help your company manage them.
Brexit Part 2 – Services Brochure >
Brexit Part 2 – Transit Brochure >
Discover how SGS can help you navigate customs post-Brexit. Contact one of our experts today.
For TransitNet:
Sue Ladd
Senior Sales Manager
Trade Facilitation Services
t: +44 (0)1749 340259
For Customs Software:
Aileen Wallace
Senior Sales Manager
Trade Facilitation Services
t: +44 (0)1749 340262
For Customs Brokerage:
Mark Andrews
Commercial Manager
Connectivity & Products (C&P)
t: +44 (0)7815 648499
ABOUT SGS
We are SGS – the world's leading testing, inspection and certification company. We are recognized as the global benchmark for quality and integrity. Our 93,000 employees operate a network of 2,600 offices and laboratories, working together to enable a better, safer and more interconnected world.