SGS to Host Webinar to Define the Scope of ISO 13485 and How it Applies to IVD Manufacturers
With significant regulatory changes underway for market access to the EU, IVD medical device manufacturers need to be aware that the compliance requirements that they face for the new EU IVD Regulation are changing dramatically.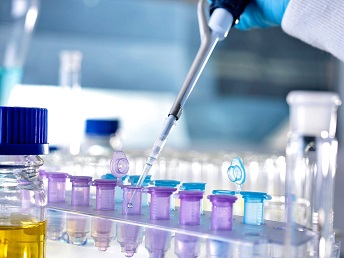 Under the current Directive on in vitro diagnostics, about 20% of the higher risk IVD devices require Notified Body certification, but this will change to an estimated 80% of all devices under the new IVD Regulation.
Reaching that compliance goal is a difficult journey and a significant first step will be to achieve accredited certification for their quality management system (QMS) with ISO 13485:2016, the dedicated medical device and IVD QMS standard.
Join this webinar and gain an overview of the key benefits of ISO 13485 certification, as a standalone product, and how it applies to IVD manufacturers. We will also explain how achieving ISO 13485 certification is a stepping stone towards In Vitro Diagnostic Medical Device Regulations compliance.
Agenda:
Introduction

Scope of ISO 13485:2016

Benefits of ISO 13485:2016

IVD medical devices – major regulatory changes

ISO 13485 to support IVDR compliance journey

How SGS can help

Q&A
To book your place on this webinar on 23 November 2021 at 10.30am, register now.
Can't make the live session? Register now and receive a complimentary recording after the live event.
For more information, please contact:
Yemisi Olutogun
Business Support
t: +44 (0) 1276 697 715
ABOUT SGS
We are SGS – the world's leading testing, inspection and certification company. We are recognized as the global benchmark for quality and integrity. Our 93,000 employees operate a network of 2,600 offices and laboratories, working together to enable a better, safer and more interconnected world.