SGS Helps Businesses Exporting to Cameroon
Are you thinking of exporting to Cameroon? The Republic of Cameroon requires products imported into the country to conform to mandatory technical standards and regulations in order to protect its people and its environment.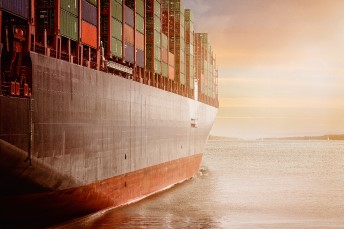 SGS can help. Our Product Conformity Assessment (PCA) services will enable you to determine whether your products meet Cameroon's requirements. We will certify your compliant goods and provide you with insight and advice so you can ensure smooth entry of these products into the Cameroon marketplace.
Requirements for exporting to Cameroon
Products destined for the Republic of Cameroon must conform to mandatory national standards established by the Cameroon Agency of Standards and Quality (ANOR). A Pre-Shipment Verification of Conformity (PVoC) programme is in place to ensure that products conform to the applicable national standards before they enter the country.
Under this PVoC programme, ANOR requires that products to be imported to Cameroon undergo verification and testing in the country of supply (export) and be certified to demonstrate that products meet the requirements of the applicable national standards.
The stated objectives of the PVoC programme are:
To ensure the quality of products as well as the health, safety and environmental protection of Cameroonian consumers
To protect the public against substandard products that can endanger public health, safety and the environment
To protect local manufacturers against unfair competition from imported products which do not comply with local standards
How SGS can help
SGS is mandated by ANOR to deliver a PCA service to exporters, to ensure their products meet the requirements of the PVoC programme. We will assist with product verification and certify goods that demonstrate conformity to the applicable standards.
We offer expertise and knowledge, gained over many years providing PCA assessments around the world, as well as an extensive global network and market leading systems.
Contact us to find out how we can help your organization or visit our Exporter Portal to request certification.
Contact:
Mark Andrews
Commercial Manager
Connectivity & Products (C&P)
t: +44 (0)7815 648499
ABOUT SGS
We are SGS – the world's leading testing, inspection and certification company. We are recognized as the global benchmark for quality and integrity. Our 93,000 employees operate a network of 2,600 offices and laboratories, working together to enable a better, safer and more interconnected world.