New Allergen Labelling Law for Prepacked for Direct Sale Food (Natasha's Law)
From October 1, 2021 the requirements for prepacked for direct sale (PPDS) food labelling will change in England, Wales and Northern Ireland. This is commonly known as Natasha's Law.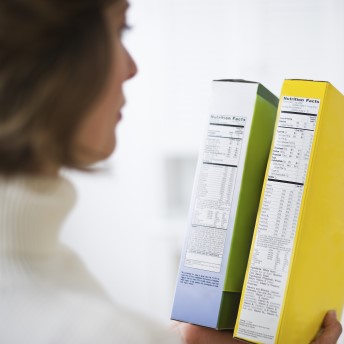 Are you ready?
2 million people are living with a diagnosed food allergy in the UK today, and 600,000 are living with Coeliac Disease, a condition which requires a strict gluten-free diet.
The New Allergen Labelling Law for PPDS food is intended to help those living with food allergies or intolerances to make safe choices when buying pre-packed food items. These foods were not previously included in the existing allergen labelling legislation.
If you prepare and package food for sale on site, you must ensure that each individual item has a label containing the name of the product and a full list of ingredients with any allergenic ingredients highlighted within the list. Some examples of PPDS food are: packaged sandwiches, wrapped bakery items, pasta pots, boxed salads.
SGS United Kingdom can help you identify any allergens within your products and check that your labels conform to these new regulations.
Allergen Testing
We can test for the presence of food allergens to help you meet food labelling regulatory requirements and to safeguard your customers. Allergenic ingredients are the 14 allergens, which must be declared in line with current food law. These are: Celery, Gluten in cereals, Eggs, Fish, Lupin, Milk and dairy products, Molluscs, Mustard, Nuts, Peanuts, Seafood crustaceans, Sesame, Soy, Sulphur dioxide and Sulphites.
Regulatory Compliance
Don't know where to start? SGS' UK Product Advisory team of legal experts are on hand to guide you through the new legislation. You can rely on us to help you understand what you need to do to ensure you meet your new responsibilities.
Once you've identified any allergens in your products our Legal Label Review service will review your product labels for compliance and provide a full report guiding you on any changes that might need to be made.
To learn more, please contact us on:
Email ukenquiries@sgs.com
Tel: +44(0) 151 350 6666
ABOUT SGS
We are SGS – the world's leading testing, inspection and certification company. We are recognized as the global benchmark for quality and integrity. Our 93,000 employees operate a network of 2,600 offices and laboratories, working together to enable a better, safer and more interconnected world.