SGS to Implement Product Conformity Assessment Program Services for Morocco
SGS Product Conformity Assessment (PCA) is a solution designed to ensure that specific products comply with the technical regulations and standards set by an importing country's regulatory authority.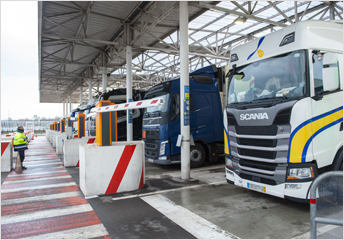 On 24 March 2021, SGS signed a contract with the Ministry of Industry, Trade, Green and Digital Economy (MICEVN) of the Kingdom of Morocco for the implementation of the Conformity Assessment Program on industrial products, starting 1 May, 2021.
Brendan Fitzgerald, SGS's UK Operations Manager for PCA said, "The team and I are delighted to announce we can now assist businesses who are looking to export to the Kingdom of Morocco with all their conformity assessment requirements. It's another location in our ever expanding portfolio of countries where we can assist clients exporting products internationally."
Find out how we can help your organization or visit our exporter portal to request certification.
Contact:
Kaira Camello
Government Services
Connectivity & Products (C&P)
t: +44 01749 340222
ABOUT SGS
We are SGS – the world's leading testing, inspection and certification company. We are recognized as the global benchmark for quality and integrity. Our 93,000 employees operate a network of 2,600 offices and laboratories, working together to enable a better, safer and more interconnected world.