SGS Toy Services are Expanding in the UK
Toy products are highly regulated throughout the world and toy safety standards are being constantly updated. To ensure your compliance, SGS in Bradford is adding to our already impressive roster of toy testing services.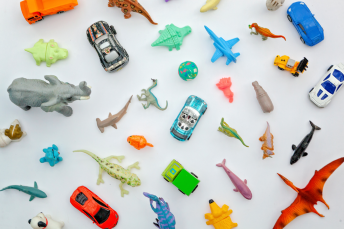 SGS's toy testing services ensure product safety and regulatory compliance by performing both physical testing, risk assessments and chemical analysis for potentially harmful substances that could be found in a large range of consumer goods placed on global markets.
SGS in Bradford is the foremost toy and chemistry testing lab in the UK and is uniquely placed with facilities on-site to conduct testing domestically. From June 2021 the lab will be adding to its already impressive roster of in-house UK testing services by bringing onboard the latest versions of:
EN71-3:2019 for toys and children's products
EN71-2:2020 for safety of toys, flammability
Testing at the lab already includes an array of toy testing including the current versions of EN71-1 and 2. Our chemistry lab conducts a variety of tests including:
Lead and cadmium content
Plastic and ceramic food contact materials
Metallic skin contact products including the addition of nickel testing in jewellery
Our team of experts can offer extensive technical support and help assess your products to advise on both risk and legislative requirement.
Why SGS
Choosing SGS means you can be confident that our rigorous procedures throughout your supply chain will ensure that you comply with worldwide regulations and industry standards, ensuring your product's entry into the market of your choice and minimising the risk of costly toy recalls.
About SGS
We are SGS – the world's leading testing, inspection and certification company. We are recognized as the global benchmark for quality and integrity. Our 89,000 employees operate a network of 2,600 offices and laboratories, working together to enable a better, safer and more interconnected world.
For more information on how our expansion could positively impact your business or to discuss our toy testing solutions with an expert, please contact: