SGS To Host Webinar to Discuss Trade Solutions That Work for Whole Food and Drink Supply Chain
New arrangements brought in because of the end of the Brexit transition are causing confusion and disruption to food supply chains on both sides of the channel.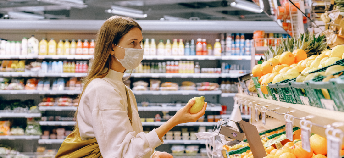 A UK parliamentary report on 23 March 2021 notes that UK food producers are facing new trade barriers with the EU in the form of health measures, extra paperwork, higher haulage costs and some "outright export bans".
These complex areas are where SGS services can help you navigate the new changes being introduced and upcoming deadlines that require consideration by all UK exporters/importers.
This webinar with provide invaluable information on:
The importance of measuring food safety culture and the tools SGS can provide.
Regulatory processes in place for import/export products of animal origin and composite products.
Regulatory documentation required for these products and pre-notification requirements.
What is needed for UK exporters/importers with regards to declarations and the options of how to produce/obtain these.
Join us and gain up to date information on the regulatory requirements for importing/exporting products post Brexit transition and the consultancy services SGS can provide. We will also showcase a new SGS service that can be used to drive improvements in your food safety culture and introduce the Customs Services Division within SGS and the services they provide.
Wednesday, 7 July 2021, 10.30am - Book Now
Can't make the live session? Register now and receive a complimentary recording after the live event.
For more information, please contact:
Yemisi Olutogun
Business Support
t: +44 (0)1276 697 715
ABOUT SGS
We are the world's leading testing, inspection and certification company. As the global benchmark for quality and integrity, we're committed to enabling a better, safer and more interconnected world. With more than 89,000 employees, we operate a network of more than 2,600 offices and laboratories around the world.