SGS ESG Assurance Solutions Enable Customers to Mitigate Risk and Improve ESG Performance
As part of our Sustainability Solutions framework, we have launched ESG Assurance Solutions. ESG refers to the environmental, social and governance criteria and goals that a company strives to achieve to demonstrate the value it brings to stakeholders and society.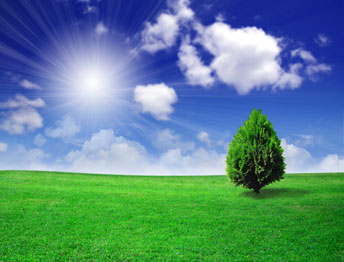 It impacts all stakeholders in the corporate and investment arenas. Our new portfolio of services, which includes sustainability report assurance, data verification and gap analysis, aims to meet the needs of a variety of clients and organizations, whatever their level of maturity, industry focus or need.
Leveraging SGS United Kingdom Ltd's expertise in compliance, verification and training services, we have created tailored solutions to meet our client's individual requirements.
Our service categories include:
ESG Verified: third party ESG risk evaluation, due diligence, data verification and report assurance to achieve high quality and assured results with external expertise and verification. Services include ESG Risk Evaluation and Due Diligence, ESG Data Verification, Verification of Financial Instruments such as Green Bonds, Sustainability Report Assurance, Equator Principles verification and more
ESG Optimized: advisory services for improved ESG disclosures or processes, management and performance with clear action plan solutions leading to ESG practice optimization

ESG Certified: performance evaluation based on SGS criteria and certifications under environmental, social and governance categories, leading to the issuance of an ESG certificate.
Redefine Your Journey to Sustainability
Whether your goal is raising your ESG rating or a stock market listing, our experts will identify the issues and compliance gaps that may impede your progress. ESG Assurance Solutions use a simple process to identify your needs. After an initial assessment and analysis of the findings, our technical experts will recommend a tailored range of solutions.
Executive Vice President Jeffrey McDonald explains, "Our ESG solutions mitigate risks while optimizing success, helping clients to achieve their goals through a portfolio of environmental, social and governance solutions. SGS has operated as an industry leader in sustainability and ESG service provision for over 25 years. With expertise in all major industries, we understand each sector's pain points and have the technical expertise and logistical capabilities to ensure realistic sustainability outcomes."
The SGS Sustainability Solutions Framework
To highlight our commitment to sustainability we have introduced our Sustainability Solutions, a comprehensive range of end-to-end services that helps organizations mitigate risks in their supply chains, implement better, safer and more efficient processes, address stakeholder concerns and accomplish their sustainability goals. SGS Sustainability Solutions are framed across six sustainability pillars: Sustainable Energy, Resources, Infrastructure, Production, Living, and Business Practices. These pillars are aligned with the UN Sustainable Development Goals (SDGs) and Principles for Responsible Investment.
By unifying our sustainability services under one framework, we give our customers greater visibility of our services that add Value to Society across supply chains. This also enables us to quantify and track revenue, helping us to measure the Value to Society that these services provide.
For further information please contact:
Yemisi Olutogun
Business Support
t: +44 (0)1276 697715
ABOUT SGS
We are the world's leading testing, inspection and certification company. As the global benchmark for quality and integrity, we're committed to enabling a better, safer and more interconnected world. With more than 93,000 employees, we operate a network of more than 2,600 offices and laboratories around the world.