|
SGS UK Blog: Meet the Consultants
Each month we are going to be featuring a different member of our Consultants Connect Scheme.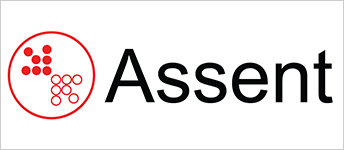 Hopefully this information will help you to understand how working with a consultant can help you implement effective management systems within your organisation.
This month we are featuring Assent Risk Management. Read on to find out more.
Tell us a bit about your company…
Assent Risk Management is a progressive Risk and Resilience Consultancy built for the digital age. We champion British and International Standards that enable global trade, improve organisations and protect societies.
Our expert team delivers impartial consultancy and auditing services across multiple disciplines including information security, cyber security, environmental sustainability, health & safety, quality management and business improvement.
More than just 'box ticking', our team works in collaboration with yours to build bespoke management systems, supported by technology and other products, that return real business benefits.
What standards do you cover?
ISO 9001 – Quality Management

ISO 14001 – Environmental Management

ISO 45001 – Health & Safety Management

ISO 27001 – Information Security Management

ISO 22301 – Business Continuity Management

ISO 27701 – Privacy Management

ISO 27017 – Cloud Security

ISO 27018 – PII in the Cloud

ISO 20000 – IT Service Management

ISO 44001 – Collaborative Working

IATF 16949 – Automotive Quality Management

ISO 13485 – Medical Devices

ISO 50001 – Energy Management

ISO 14067 – Carbon Footprint

Other areas Assent can help with for business improvement:

PAS 2060 – Carbon Neutrality

Competent Person Services

Legal Compliance

Facilities Compliance

System Assurance

Bespoke eLearning packages

Internal Audits & Gap Analysis
2 pieces of advice for companies looking to implement certification:
1 - Firstly, engage a consultant. Of course, we would say that, but we can steer you through the process based on years of experience - saving you a lot of time and avoiding common pitfalls. There's also a variety of services a consultant can provide, from a full project to just a few days to internally audit your system ahead of certification.
2 - Focus on what you are already doing in your organisation and build on that. Don't think of a management system as a separate process. All the clauses of these standards can be built into your business-as-usual processes making them easier to meet and more effective.
What are the main advantages you see clients realising after implementing certification?
ISO Certification can open doors to tenders and procurement frameworks, but aside from that the structured approach and regular audits give stakeholders assurance that the organisation's management systems are functioning effectively.
Why do Assent work with SGS through the Consultants Connect Scheme?
We have worked with SGS for many years and always have positive experiences working alongside them. From our office team and our consultants working with the clients we find SGS auditors and the whole team very knowledgeable and responsive to not only ourselves but our clients to.
Any other advice or information you want people to be aware of regarding certification?
Although it can feel intimidating, don't fear the ISO Certification audit. Most of the auditors we work with are trying to help and the process is designed to drive continual improvement - not to criticise you or your organisation. If you use a consultant like Assent, we can support during external audits and help you resolve any findings.
For more information, please visit us at:
www.assentriskmanagement.co.uk
Disclaimer
In accordance with ISO 17021-1:2015, SGS does not provide consultancy with regards to management systems implementation.
SGS remains impartial from all partners within the Consultants Connect Scheme and we do not recommend one member over another.
The consultants featured in these pieces do not work for SGS, they are independent organisations who are members of the SGS Consultants Connect Scheme.