UK Initiatives to reduce single-use plastics
Single-use plastics, or disposable plastics, are used only once before they are thrown away or recycled. These items include plastic bags, straws, coffee stirrers, and most food packaging. Public awareness around the detrimental issues associated with single-use plastics and their impact on the environment - particularly marine - is on the increase. Industry must therefore be proactive in finding alternatives that have the same functionality without harming the environment.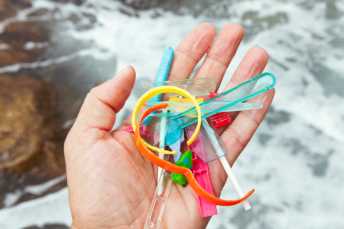 UK regulation changes
The UK is working to reduce the use of single-use plastics; creating a series of regulations to ban their use. As of October 2020, the sales of single-use plastic in the UK has been heavily restricted. This includes:
straws and cotton buds to end-users (you can continue to supply single-use plastic straws and cotton buds to other businesses)
drink stirrers to end-users and businesses
This ban applies to all businesses that supply these products, including manufacturers and retailers. Anyone who has not stopped selling or supplying these items could face steep fines. In addition, after 3 July 2021, businesses must stop the supply of drinks products with single-use plastic straws attached to the packaging.
Further upcoming Bans/Regulations
April 2022 - tax on plastic packaging that contains less than 30% recycled content

January 2023 - New EPR (Extended Producer Responsibility) system in the Packaging Waste Regulations to replace current PRN system

January 2023 - Deposit Returns System on drinks containers to be operational across England & Wales

January 2023 - Consistent Collections legislation to be in place standardising waste collections across England & Wales with potential product labelling implications (current information is at the review of responses level)

2025: 100% of plastic packaging to be reusable, recyclable or compostable

2025: 70% of plastic packaging effectively recycled or composted (see producer responsibilities here)

2025: Take actions to eliminate problematic or unnecessary single-use packaging items through redesign, innovation or alternative (reuse) delivery models.
How SGS can support you
To help you manage with these regulations SGS UK can offer a range of testing services to help identify the existence of plastics and identify the type of plastic present in your product.
In addition, we can test against standards to provide backup to claims regarding biodegradability, composability and 'plastic-free':
Biodegradability to ISO 14855-1 / ASTM D5338.

Compostability to EN 13432 / ASTM D6400
SGS's has extensive experience of testing materials and articles in contact with food. Our experts can ensure your products meet appropriate regulations for food contact materials and help you find suitable alternatives to single-use plastics. Learn more about SGS's Food Contact Materials Services.
ABOUT SGS
SGS is the world's leading inspection, verification, testing and certification company. SGS is recognized as the global benchmark for quality and integrity. With more than 89,000 employees, SGS operates a network of over 2,600 offices and laboratories around the world.
For further details of these services and more please contact: