Our Valves Services are Expanding
SGS United Kingdom Limited's long-standing pedigree and reputation in Valve repair and testing services has seen presence in Immingham on the Humber Bank for over 25 years. As part of our ongoing investment and commitment to this service we are pleased to advise our commencement of services from our new site on Trafford Park, Manchester.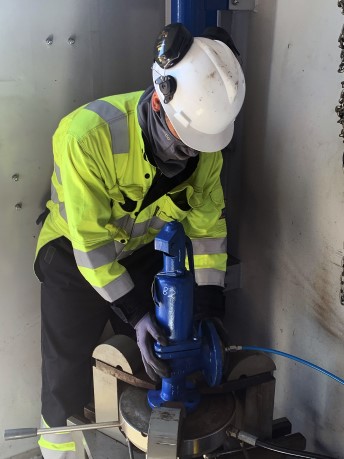 This targeted expansion increases the geographic capability of our valve industry experts, equipment and services allowing us to maintain our position as an Industry leader in the marketplace. It also supports local client demand, working with our other locations in support of multi-site and national service contract delivery, and convenient holding of stock for our expanding fleet of custom-built mobile valve testing and servicing workshops which deliver these services directly to our client's sites, when required.
Manchester boasts specialist equipment including brand new VENTIL equipped valve testing bays, capable of both gas and liquid service testing and bespoke facilities aligned with the industry including blasting and painting rooms.
With technical experience across more than 400 different valve manufacturers SGS offers supply, refurbishment, certification and overhaul for all our client's valve needs, giving a cost effective and reliable service. SGS also remain the UK's sole OEM service supplier for Hora and Persta valves working with partners AVS.
Our solutions can be offered at either a client's site (onshore and offshore) or within our custom designed valve facilities. All work undertaken is traceable to national standards utilising our fully skilled engineering workforce.
SGS exists to help your business excel through its Valve Engineering services. At SGS, we have developed a comprehensive portfolio of services capable of satisfying the most exacting of standards; the expansion to the Manchester site enables us to continue developing and pushing our standards to the highest possible level.
We look forward to welcoming you at Manchester.
For more information on how our expansion could positively impact your business or to discuss our valve solutions with an expert, please contact: