SGS Understands the Challenges of the Movement of Food Going in and out of the EU
Since January 2021 every shipment moving through the EU now requires an export and import declaration and a T1. This new obligation can create challenges within the food sector. When food is the product being transported, time is of the essence.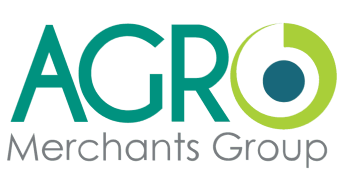 SGS United Kingdom Ltd supports many companies within the food sector and Agro Merchants Group is one of the customers who we have helped with customs formalities, when moving their products into the EU from the UK. By working with SGS, Agro Merchants has saved on average 24 hours of transit time on each movement, which in turn lessens the impact on the products shelf life.
Paul Jukes, Managing Director for Agro Merchants says: "We have found SGS very professional in their approach, ensuring we have a robust solution for the export of goods from the UK. SGS have been able to make a very complicated requirement, simple and easy to administer with fantastic turnaround times. Their tiered approach to management- starting with brokerage right up to full automation, made it easy for us to facilitate the change. This affords us the opportunity to scale up to an integrated system in stages that reflect time and capability".
What makes SGS so efficient:
We operate 24 hours a day, 7 days a week, 365 days a year
We adopt a fast turnaround on a T1
Traceability of the discharge of T1s
SGS guarantee is £200m
Our people are highly skilled
We are inviting new customers
To help ease the pressures of customs compliance, SGS can offer a one-stop shop of international trade solutions, supported with in-house software that can help make your Brexit customs declarations simpler and hand you back visibility and control.
We are already helping thousands of companies, to learn how we can help you please contact
Sue Ladd
Senior Sales Manager – TransitNet
t: +44 (0)1749 340 259
m: +44 (0) 7815 648 497
ABOUT SGS
SGS is the world's leading inspection, verification, testing and certification company. SGS is recognized as the global benchmark for quality and integrity. With more than 89,000 employees, SGS operates a network of over 2,600 offices and laboratories around the world.