SGS In Partnership with The FSC To Host Chain of Custody Certification Webinar
Get ahead of government requirements. FSC Chain of Custody (CoC) certification vastly reduces the risk of being confronted with illegal timber.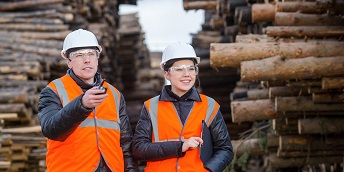 A growing number of countries and regions have legislation banning the trade and use of illegally harvested timber and derived products. CoC certification meets UK Government Timber Procurement Policy and can be used as part of a due diligence system to meet the mandatory UK Timber Regulation (UKTR).
If you are interested in becoming a Chain of Custody (CoC) certificate holder or are already one, this webinar will be giving an overview of forest management certification, chain of custody and promotional licenses. SGS together with Forest Stewardship Council (FSC) will demystify CoC certification and clarify some of the common issues faced by suppliers when looking to display the FSC label on their products and licensing.
Objectives:
This webinar will provide information on:
Gain a better understanding of FSC Chain of Custody (CoC) certification)

Learn how to avoid common CoC mistakes and misuses of the FSC trademarks

Learn what to expect during the CoC certification process and the benefits

Understand why more and more retailers are specifying FSC CoC certification, and how to meet these needs
Agenda:
Introductions

Packaging for protection, promotion and plastic reduction (FSC)

FSC labels explained (FSC)

FSC certification and licensing (FSC)

How chain of custody certification can support your business (SGS)

Chain of custody certification and your supply chain (SGS)

Q&A
To book your place on this webinar on 21 April 2021 at 10.30am, register now
.
Can't make the live session? Register now and receive a complimentary recording after the live event.
For more information, please contact:
Yemisi Olutogun
Business Support
t: +44 (0) 1276 697 715
ABOUT SGS
SGS is the world's leading inspection, verification, testing and certification company. SGS is recognized as the global benchmark for quality and integrity. With more than 89,000 employees, SGS operates a network of over 2,600 offices and laboratories around the world.