SGS to Host Webinar to Provide an Overview of the New In-Vitro Diagnostics Regulation (IVDR), Looking Ahead to its Application in 2022
Learn about today's IVD regulatory landscape and ensure your successful transition to compliance with the 2022 IVDR deadline.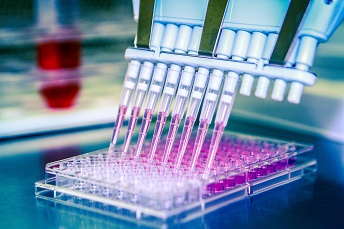 Published in May 2017 the IVDR will replace the existing In-Vitro Diagnostic Medical Devices Directive (98/79/EC) (IVDD). The IVDR provides a gradual transition into the new regulatory framework to avoid market disruption and allow a smooth transition from the directive to the regulation.
Are you ready for the May 2022 deadline? While the deadline might seem far off, manufacturers need to start taking action to achieve compliance. It is worth taking note of the complex transition process that has been introduced under the regulation as it will require you to plan and implement the new requirements, undergo a conformity assessment which will involve careful evaluation and process revisions. Therefore, it is important to act now!
Join this webinar and gain an overview of the new In-Vitro Diagnostics Regulation (IVDR), looking ahead to its application in 2022 and some of the key changes that will take effect and need to be addressed by In-Vitro Diagnostics (IVD) manufacturers. Key first steps to that journey are identifying your training needs and looking at demonstrating a regulatory foundation with an ISO 13485 Quality Management System standard.
Objective: To learn about today's IVD regulatory landscape and discuss the key changes involved with the new IVDR.
Agenda:
Introduction

The new (EU) 2017/746 In Vitro Diagnostic Regulation (IVDR) overview

SGS's IVDR training programmes

Our certification portfolio offerings to all the medical device industries

Q&A
To book your place on this webinar on 24 March 2021 at 10.00am, register now.
Can't make the live session? Register now and receive a complimentary recording after the live event.
For more information, please contact:
Yemisi Olutogun
Business Support
t: +44 (0) 1276 697 715
ABOUT SGS
SGS is the world's leading inspection, verification, testing and certification company. SGS is recognized as the global benchmark for quality and integrity. With more than 89,000 employees, SGS operates a network of over 2,600 offices and laboratories around the world.