SGS to Host a Webinar to Explore Issue 4 of BRCGS' Global Standard Before it Goes Live on 1 May 2021
The webinar will explain the upgrades which provide supply chain visibility and assurance of industry developments.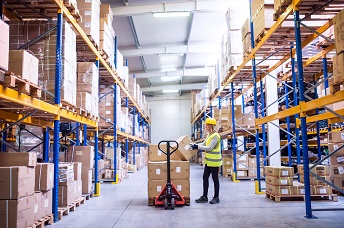 Developed with input from leading brands, retailers, storage, logistics and online retailers, the standard has seen 16% year on year growth with sites certified in over 50 countries. The Global Standard for Storage and Distribution Issue 4 was published in November 2020.
This webinar will explore some of the changes that have been introduced before it goes live on 1 May 2021. Clauses have been added to reflect good practice that is already in place with the other standards, to ensure consistency bringing the standard in line with updated GFSI requirements.
The focus of attention for this new Issue has been on development of product safety culture, encouraging sites to further develop systems to reduce the exposure to fraud, management of subcontractors and service providers along with management of incidents, withdrawal and recall. A new voluntary module, e-commerce, has been added to reflect current times.
Objective: To provide guidance to some of the key changes to issue 4 of the standard.
Agenda:
Introduction

Overview of the key changes

Conclusion

Q&A
To book your place on this webinar on 9 February 2021 at 3.00pm, register now.
Can't make the live session? Register now and receive a complimentary recording after the live event.
For more information, please contact:
Yemisi Olutogun
Business Support
t: +44 (0) 1276 697 715
ABOUT SGS
SGS is the world's leading inspection, verification, testing and certification company. SGS is recognized as the global benchmark for quality and integrity. With more than 89,000 employees, SGS operates a network of over 2,600 offices and laboratories around the world.