SGS Expands Services to Include Fast Identification Characteristics Testing
SGS United Kingdom Ltd is proud to announce that following a successful audit from EDF, we have expanded our coatings service offering to include Fast Identification Characteristics (FIC) testing at our Manchester laboratory.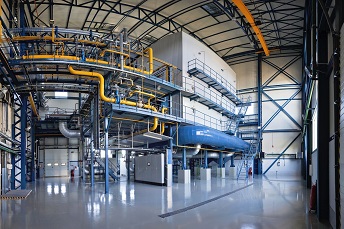 This new service, the Fast Identification Characteristics testing is a mandatory requirement for Coating Manufacturers and Applicators to have completed on any important materials to be used at the Hinkley Point C Nuclear Power station, currently being built in the South West.
The nuclear power station has a rigorous Quality Control plan. As part of this plan there is the requirement for third party independent testing on each batch of material used, to confirm consistency and product identification.
Fabien Ayrinhac - EDF Energy – Nuclear New Build says: 'This successful audit provided us confidence for letting stakeholders do FIC test in your laboratory. SGS can carry out this test and we also recommend your laboratory to our supply chain.'
This investment to deliver this new service at Manchester has included expanding our fume cupboard capacity to cope with the expected demand. This compliments further recent developments at this site including Highways and Railtrack Coating approvals as well as becoming the first laboratory in the world to offer CUI Multi Phase testing to ISO 19277, Petroleum, Petrochemical and Natural Gas Industries – Qualification testing and acceptance criteria for protective coating systems under insulation.
For more information, please contact:
John Carter
Business Development Manager - Coatings and Polymers
t: +44 (0) 7500 982 550
ABOUT SGS
SGS is the world's leading inspection, verification, testing and certification company. SGS is recognized as the global benchmark for quality and integrity. With more than 89,000 employees, SGS operates a network of over 2,600 offices and laboratories around the world.