SGS Academy Food Safety Training Webinar
The aim of this webinar is to gain an understanding of food safety management requirements and how SGS can help your organization maintain compliance. Join our webinar to find out what support SGS can offer and how our virtual training can provide you with the skills you need in the fast paced, food safety arena.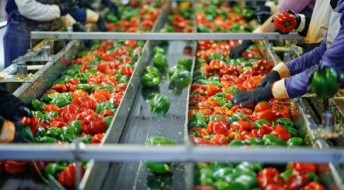 Attendees will be able to access exclusive discounts for our 2021 courses.
The agenda is as follows:
What is food safety management?
Introduction to the SGS food tutors
What is great about SGS food safety training?
What delegates can expect from an SGS training course
What courses does SGS offer?
Q&A
Register now to book a place on this webinar on 16 December 2020 at 10am.
For more information, please contact:
Yemisi Olutogun
Business Support
t: +44 (0) 1276 697715
ABOUT SGS
SGS is the world's leading inspection, verification, testing and certification company. SGS is recognized as the global benchmark for quality and integrity. With more than 89,000 employees, SGS operates a network of over 2,600 offices and laboratories around the world.