SGS To Host A Webinar to Help You Prepare Your Food Business For 1 January 2021
SGS's Webinar Will Explain the Post Brexit Food Regulations and Potential Implications for UK Trade.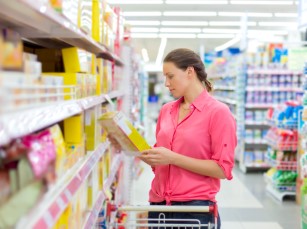 The potential impact of Brexit for the food and beverage sector is huge, be it on trade, inward investment, labour and employment or policy and regulation. Brexit is not just a concern for UK food producers but also for any food manufacturer (EU and non-EU) serving the UK market.
The EU accounts for c.70% of UK food and non-alcoholic drinks and these goods will go from being traded seamlessly on the EU's Single Market to becoming products that are exported and imported, with an inevitable increase in friction regardless of the outcome of current negotiations with the EU.
When the transition period ends on 1 January 2021, the terms on which food and drink are traded between the UK and EU will change.
This webinar with provide information on:
Complying with the US Food Safety Modernization Act (FSMA)
Brexit and Regulatory impacts for food labelling
Identifying the impacts for food imported into and exported from Great Britain
The latest updates on the situation for trade between Great Britain and Northern Ireland
Updates on timescales and transitional periods
How to make customs declarations and what data is required
Practical steps to perform self-representation or choose to appoint a representative
Key evidence to remain compliant and avoid unexpected duty or VAT
To book your place for this webinar on 3 November 2020, 2pm register now >
Can't make the live session? Register now and receive a complimentary recording after the live event.
For more information, please contact:
Yemisi Olutogun
Business Support
t: +44 (0)1276 697 715
ABOUT SGS
SGS is the world's leading inspection, verification, testing and certification company. SGS is recognised as the global benchmark for quality and integrity. With more than 89,000 employees, SGS operates a network of over 2,600 offices and laboratories around the world.