The Global Covid-19 Crisis and Personal Protective Equipment
Everyone on the planet is aware of the current crisis surrounding the outbreak of novel coronavirus (Covid-19). Few people will be unaware of the global demand for personal protective equipment (PPE) needed by healthcare professionals and ancillary staff to fight this pandemic, whether this is in hospitals, doctors' and dentists' surgeries, care homes, hospices, sheltered accommodation or by those working in the field such as the emergency services and funeral directors. All require protection against the virus in order to stay safe and protect the vulnerable.
Not just anything will do
Needless to say, not just anything will do. PPE must meet certain standards of performance so that it can be relied upon to reduce the spread of infection from one person to another. Such standards have been published across Europe with a view to ensuring that PPE meets the essential health and safety requirements of the European Personal Protective Equipment Regulation 2016/425.
Some of these standards are listed below:
BS EN 149 - Filtering half masks to protect against particles
BS EN 14683 - Medical face masks
BS EN 13795-1 - Surgical clothing and drapes
BS EN 14126 - Protective clothing against infective agents
BS EN 166 - Personal eye protection including face shields
BS EN 455-1 to -4 - Medical gloves for single use
BS EN ISO 374-1, -2, -4 - Protective gloves against dangerous chemicals and micro-organisms
Compliance
Normally, a producer of such equipment would need to create a technical file for each product including all the necessary test data demonstrating compliance with the regulations. The producer would then need to obtain certification against the PPE Regulation before the product could be placed on the market.
Under emergency measures, the otherwise protracted process has been shortened to allow tested products to get to market without undue delay. This involves getting the product tested and obtaining pass results, creating the technical file and setting the certification process in motion, but permitting the product to be available on the market without having obtained the certification itself.
Great care must be taken to ensure all the right testing has been carried out, that pass results have been achieved, the product is properly marked and that the certification process has been started.
SGS Leicester can help
SGS in Leicester can help you with all of these steps. Our global laboratory network has the capability to organize/conduct all of the necessary testing with a helpful and no-nonsense approach.
SGS United Kingdom Ltd is also a Notified Body and we are able to certify the products against European regulations.
To find out more about our services which will help you in the current crisis, contact us today:
SGS United Kingdom Ltd
Whittle Estate,
Cambridge Road
Whetstone,
Leicestershire
LE8 6LH
t: +44 (0)116 284 6780
About SGS
SGS is the world's leading inspection, verification, testing and certification company. SGS is recognized as the global benchmark for quality and integrity. With more than 94,000 employees, SGS operates a network of over 2,600 offices and laboratories around the world.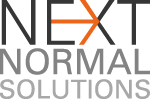 The COVID-19 pandemic is unprecedented in the modern era, posing unforeseen challenges to business continuity. At SGS, we are working hard to meet those challenges and support international efforts to beat COVID-19.