SGS Continues to Lead the Way in Service Quality According to the 2019 Customer Satisfaction Survey
Results of the 2019 Customer Satisfaction Survey are in…. SGS undertakes this exercise every year and uses the results to benchmark our performance and, just as importantly, identify where we can make further service improvements. When asked to assess the quality of service received from SGS, over 64 per cent of respondents rated us as either high or very high, something that is reflected in the fact that 56 per cent of those who took part have worked with us for 10 years or more.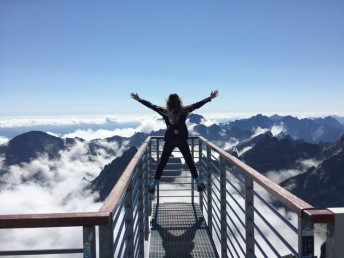 With clients operating across a broad range of vertical sectors, one of the key purposes of the annual Customer Satisfaction Survey is to give us feedback about the provision and performance of our auditors.
Matching clients with auditors that have relevant industry expertise is very important and respondents were given a range of questions and asked to score their levels of satisfaction between 1 (dissatisfied) and 10 (very satisfied). When asked to rate their auditor's knowledge of their sector, 77 per cent scored 8-10.
The results were as follows:
54% of respondents rated 8-10 when asked if they were happy with the way the pre-audit preparation was handled
82% scored 8-10 when asked to confirm whether their auditor was clear, openminded and informative
76% scored 8-10 for quality and content of presentation of the audit report
88% said they were satisfied with the timeline for delivery of the audit report
94% felt that the site visit was structured well to suit their operations
'Customer feedback plays a vital role in ensuring that we maintain the very high standards of service that we are renowned for,' commented Heather Crick, business manager at SGS. 'When comparing the findings of the 2019 Customer Satisfaction Survey with the results of previous years, it is clear that we are performing consistently in all key service areas. It was also great to have the quality of our auditors confirmed, which is important because as a UKAS accredited body we are subject to regular assessments of our offices, records, processes and people.
'Even more recently we have had very positive verbal feedback from clients in relation to the remote auditing and virtual learning we are now offering - both of which we have implemented at speed to enable us to continue to provide our high levels of services during this difficult time – which is a clear demonstration that we are constantly looking at new ways to provide better value to our clients and improve our services.'
For further information please contact:
Freddie Wright-Jones
Business Support
t: +44 (0)1276 697715
About SGS
SGS is the world's leading inspection, verification, testing and certification company. SGS is recognized as the global benchmark for quality and integrity. With more than 94,000 employees, SGS operates a network of over 2,600 offices and laboratories around the world.