Taking Collective Responsibility
With coronavirus causing widespread disruption and many people working from home, organizations must continue to consider employee wellbeing during this difficult period. Sharon De Mascia, consultant at SGS United Kingdom Ltd, examines the need for flexible and effective mental health provision and why, especially at this time, everyone has a role to play in the welfare of their colleagues.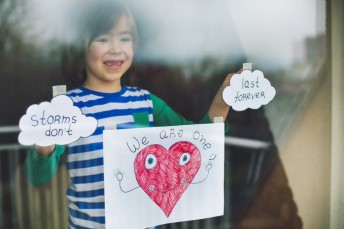 In just a few short weeks our lives have changed beyond measure and we don't know when things will return to anything resembling normality. The coronavirus pandemic has changed the occupational landscape for the foreseeable future and many organizations are having to quickly adapt to operating with a remote workforce. While this obviously has logistical repercussions, employers also need to remember that they still have a legal, ethical and moral responsibility for the wellbeing of their employees – wherever they are carrying out their duties.
Joined up thinking
SGS is a longstanding advocate of workplace wellbeing and how good practices and policies can create safer and more productive environments. We tend to find that it is either the human resources or health and safety department that is charged with addressing workplace wellbeing. That said, I believe that both of these important areas of a business should take equal ownership and work together to create the most beneficial strategy.
The buck doesn't stop there though – all parties and individuals have a positive role to play and it is incumbent upon everyone to be vigilant and proactive when it comes to mental health. Companies must try to take a more inclusive approach and encourage all relevant stakeholders to get involved.
This is especially the case during the coronavirus pandemic. Working from home isn't easy for everyone, though, and the transition from a busy office to relative isolation will cause some people stress, low mood and other cognitive issues. Organizations therefore need think carefully about how they support these employees.
Bigger picture
Some companies already have good measures in place due to employee wellbeing rising up the corporate agenda. In 2017 the Thriving at Work report made recommendations for businesses, regulators, the government and the public sector, after it found one worker in six suffers from a mental illness.
Meanwhile, in a more recent report from Deloitte (2020), indications are that the cost of poor mental health to UK employers is now up to £45 billion.

An assessment of how mental health is dealt with should be part of any occupational health and safety management system (OHSMS). One of the most effective ways to achieve this is via certification to ISO 45001, which can help ensure provision of tailored in-house mental health support. For example, Clause 4.2 of ISO 45001 addresses the importance of identifying the needs of workers and other interested parties, including ways to ensure good levels of employee mental health.
Education is the key to greater awareness of this issue and SGS has designed a portfolio of courses to help organizations become psychologically safer. Each course is based on the latest research and explains how to develop a tailored wellbeing strategy, manage mental health, select initiatives that complement a corporate culture, and train employees to become more emotionally resilient and cope better with pressure.
Looking ahead
As we navigate our way through these unprecedented times, organizations must clearly and unambiguously demonstrate their commitment to protecting employees, as far as feasibly possible, against mental ill-health. With so many acts of kindness being shown throughout society at the moment, we should all take a few moments to check that our colleagues are coping.
For further information please contact:
Freddie Wright-Jones
Business Support
t: +44 (0)1276 697715
About SGS
SGS is the world's leading inspection, verification, testing and certification company. SGS is recognized as the global benchmark for quality and integrity. With more than 94,000 employees, SGS operates a network of over 2,600 offices and laboratories around the world.