SGS Announces Medical Device QMS Software Validation Course
SGS Academy, the training arm of the world's leading inspection, verification, testing and certification company, has announced a new training course: Quality Management Systems Software Validation for Medical Devices.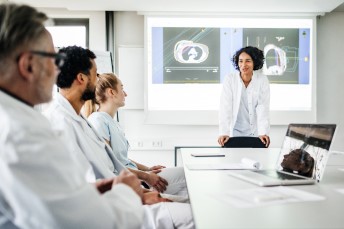 With particularly stringent regulatory requirements in place for the production of medical devices, the ability to validate software used in quality management systems is vital for any vendor.
This one-day course, which will run on 16 June as a virtual session, is designed to provide participants with the knowledge and skills needed to implement an ISO 8002-2 compliant validation process. Upon completion, they will be able to:
Understand the requirements of ISO 80002-2 and ISO 13485:2016
Gain a detailed knowledge of ISO 13485:2016
Determine the scope of – and activities appropriate to – validating software
Apply critical thinking techniques to software validation
Design and implement appropriate software validation activities, in line with ISO 13485:2016 requirements
Embed software validation into their company's QMS
SGS Academy does not assume existing sector-specific knowledge but considers that participants would benefit from a working knowledge of internal software systems and ideally, a background in software management.
Furthermore, SGS offers medical devices certification to ISO 13485. In the current climate, with Covid-19 becoming increasingly prevalent, our certification is considered an essential business activity, and our certification is deemed critical to the continued functioning of the United Kingdom.
For further information please contact:
Kelly Windsor
SGS Academy Manager
t: +44 (0) 1276 697 777
m: +44 (0) 7770 802 135
About SGS
SGS is the world's leading inspection, verification, testing and certification company. SGS is recognized as the global benchmark for quality and integrity. With more than 94,000 employees, SGS operates a network of over 2,600 offices and laboratories around the world.