SGS Offers CQI/IRCA Approved Virtual Instructor Led Training (VILT) Courses
SGS Academy announces that all CQI/IRCA approved courses can now be delivered temporarily as Virtual Instructor Led Training (VILT).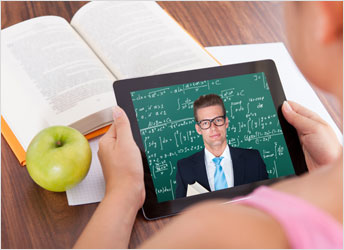 During this uncertain period, organizations face numerous challenges to continue with 'business as usual', whilst offering continuous learning in a safe environment for their employees. Maintaining current certifications and offering a supportive environment is key to minimizing commercial impact.
CQI/IRCA have given SGS temporary approval to deliver (previously face to face) certified courses using Virtual Instructor Led Training (VILT). Our courses have been converted to be delivered remotely to ensure the safety and welfare of our learners and tutors, maintaining the same qualification achievement and quality delivery.
To ensure our courses remain engaging, all sessions delivered virtually contain tutor-led presentations/sessions and a series of activities where learners and tutors will be able to interact with each other and work in groups as they would in a classroom.
Get further information on CQI/IRCA approved virtual courses >
Whatever your business industry needs, SGS offers a range of digital training solutions. For bespoke solutions, please contact:
Sinziana Buliarca
International Account Manager
SGS Academy
t: +44 (0) 1276 697707
m: +34 638 562969
About SGS Academy
A global leader in professional training, SGS Academy has unrivaled expertise in professional development training. Our courses enable learners to gain the skills and knowledge they need to stay up to date with industry regulations and best practice, and to advance in their careers. Businesses can rely on SGS Academy to help them to develop and retain talent, reduce risk, enhance quality and efficiency, and become more sustainable.
About SGS
SGS is the world's leading inspection, verification, testing and certification company. SGS is recognized as the global benchmark for quality and integrity. With more than 94,000 employees, SGS operates a network of over 2,600 offices and laboratories around the world.