SGS Lays Tracks for the Rail Division
SGS United Kingdom Limited's rail division is based in Oldbury in the West Midlands, conveniently located next to the rail industry hubs of Birmingham and Derby. Since 2011 SGS has provided certification, inspection and auditing services for both the UK and international rail industries.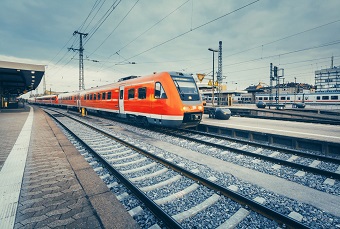 The team has 20 years' combined experience working for train manufacturers, train operating companies, maintenance and overhaul providers. The rail division works across the industry supporting the various companies within the railways and the supply chain supporting them by providing:
Certification and regulatory services
We are a Notified and Designated Body for rolling stock. This allows us to approve designs for new and refurbished rolling stock and components, along with the approval for the manufacturing processes that produce them
We are one of two organizations that are accredited worldwide to deliver the Railway Safety and Standards Board's (RSSB) Railway Industry Supplier Assurance scheme (RISAS)
We are one of three companies in the UK that are accredited to certify Entity in Charge of Maintenance (ECM) that was previously in place in the freight industry and will be introduced to passenger trains in 2020
We provide the auditors for the International Railway Industry Standards (IRIS) scheme that provides worldwide recognition for quality services within the industry
Auditing and inspection
We provide auditing and inspection services that support train operators, rolling stock owners and the supply chain that supports them
Northern Rail made use of the RISAS scheme to improve their own operations by identifying efficiencies and improvements within their own engineering operations. The case study, produced by the RSSB, highlights the many benefits that the RISAS scheme brings to the users on a practical and operational level. You can read the full case study here.
For further information, please contact:
Jason Edmonds
Rail Operations Manager
t:+44 (0)151 350 6666
ABOUT SGS
SGS is the world's leading inspection, verification, testing and certification company. SGS is recognised as the global benchmark for quality and integrity. With more than 94,000 employees, SGS operates a network of over 2,600 offices and laboratories around the world.