Inspection Services from SGS United Kingdom Ltd
Our inspectors are specialized and fully trained to cover a wide range of consumer products from furniture and electronics all the way to toys, cosmetics, textiles, footwear and many more. Furthermore, our quality control methods are subjected to regular internal audits and analyzed through a specialized reporting system ensuring the integrity of our services through complete transparency.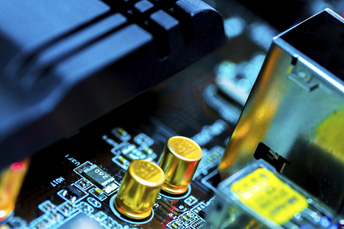 Internationally Recognized Standard
SGS adopted the International Inspection standard to determine the number of units that will be selected at random. Experienced inspectors will verify the samples against a detailed checklist including your specific requirements for appearance, workmanship, functionality, packaging, marking and labelling.
Our quality assurance specialists in the UK will guide you through our unique global network providing customized quality control plans adapted to your needs:
Supplier Capacity and Capability Check (SCCA) – initial control to ensure processes, equipment and capabilities meet standards and provide a snapshot of the production flow
Initial Production Check (IPC) – the first step in ensuring the consistent quality of your products: an IPC verifies quality of components, materials and finished products
During Production Inspection (DUPRO) – inspection performed halfway through production (20% - 80%). Selects products to ensure the production is following your quality and performance specifications
Final Random Inspection (FRI) – inspection performed when production is complete or at least 80% packed. Final product verification before shipping
Loading Supervision (LS) – supervision of the container loading process, ensuring the product and the quantity match the purchase order
Early Intervention
SGS inspections help:
Develop products that consistently meet your specifications and requirements
Identify defects as early as possible:

Avoiding the cost of disruptions in the supply chain
Reducing the risk of complaints and returns
Reducing costs or potential recall
For further information and to book your inspection please contact:
Lai Yee Tan
SGS United Kingdom Limited
4th Floor, Shaftesbury House,
49-51 Uxbridge Road,
London,
W5 5SA
t: +44 (0)203 008 7873
m: +44 (0)7525 298 951
About SGS
SGS is the world's leading inspection, verification, testing and certification company. SGS is recognized as the global benchmark for quality and integrity. With more than 94,000 employees, SGS operates a network of over 2,600 offices and laboratories around the world.