Cashmere Identification and Testing
Substitution of cashmere with wool or other animal fibres can lead to big rewards due to their differences in value.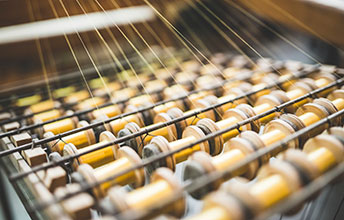 Frances Kozen, Associate Director at the Cornell Institute of Fashion and Fiber Innovation said there have been scams:
"In recent years, we've registered several complaints about counterfeit goods with 100% cashmere labels, that are actually wool, viscose, and acrylic — sometimes even mouse fur!"
The supply of cashmere is severely limited because of the small amount each goat produces. The fibres can only be collected once a year. Even when you've harvested the fibres, the usable weight halves once it's been stripped of grease, dirt, and thicker hairs. Cashmere still only makes up between 0.5% and 0.7% of the world's total wool production.
Analyzing the composition of cashmere/animal fibre blends is a specialist and difficult process. Standard published procedures are lacking in detail and the ability of a laboratory in this regard is highly reliant on its own training and procedures.
SGS Expertise
SGS laboratories, located in the UK, Hong Kong and Shanghai, operate an internationally controlled and standardized service for the testing of cashmere fibre and blends. SGS has laboratories in the major cashmere production area (China) and the major manufacturing areas. SGS can provide independent sampling through its local offices in over 140 countries.
Clients can be assured of standardized services in all the major cashmere production and processing areas to meet retail and consumer demands.
SGS is approved by the Cashmere and Camel Hair Manufacturers Institute (CCMI) who have a large influence in this area. To keep on the ball, specialist SGS technicians participate in regular proficiency trials which ensure that they continually demonstrate their competence.
Microscopy
Cashmere fibres can be differentiated from wool fibres on the basis of the height of their surface scales. The height of the true distal edge of the cuticle cells in wool is 0.6 microns or more but for cashmere it is up to only 0.4 microns. Scale pattern, scale frequency and fibre diameter are also used to confirm or otherwise, the cashmere identification.
| | | | |
| --- | --- | --- | --- |
| Figure 1 - Cashmere | | Figure 2 - Wool | |
Both optical microscopes and scanning electron microscopes (SEM) are available for the identification of these fibres and the SEM is particularly useful in determining the scale height.
For further information and to book please contact:
SGS United Kingdom Limited
Whittle Estate, Cambridge Road,
Whetstone, Leics, LE8 6LH
United Kingdom
t: +44 (0)116 284 6780
About CCMI
CCMI is the Cashmere and Camel Hair Manufacturers Institute, the international trade association representing Cashmere and Camel Hair producers and manufacturers of camel hair and cashmere fibre, yarn, fabric and garments throughout the world.
About SGS
SGS is the world's leading inspection, verification, testing and certification company. SGS is recognized as the global benchmark for quality and integrity. With more than 94,000 employees, SGS operates a network of over 2,600 offices and laboratories around the world.