Effective Management of Transport Energy Use the Latest Joint Initiative Between SGS and the EMA
One-day conference 'Effective Management of Transport Energy Use', a joint initiative with the Energy Managers Association (EMA) with all attendees being rewarded with three EMA accredited continuing professional development (CPD) hours.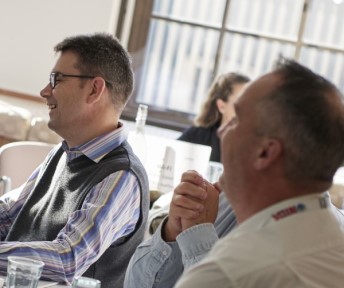 Lord Redesdale, CEO of The Energy Managers Association opened the event highlighting current carbon reduction initiatives such as the Road to Zero Strategy, the Streamlined Energy and Carbon Reporting (SECR) framework, and the Energy Savings Opportunity Scheme (ESOS).
He was followed by an insightful learning and information session by EMA member Rob Anderson, Programme Manager and Senior Fleet Specialist at Cenex. Rob talked about the key issues an organization should consider when managing transport energy including opportunities for improving efficiency. His session also considered the links between transport energy and the new SECR requirements.
After a successful networking buffet lunch Terry Coyle, ISO 50001 Product Manager at SGS provided an overview of how implementation of the ISO 50001 standard supports organizations in all sectors, including transport, in managing and continually improving their energy use. Based on the management system model of continual improvement, ISO 50001 makes it easier for organizations to integrate energy management into their overall efforts to meet sustainability targets, CSR goals and regulatory compliance.
Lord Redesdale commented: "Low emission transport is vital in meeting our climate change goals, the excellent event hosted by SGS gave clear insights not only into what can be done but also on the importance of measuring progress and building processes into company reporting systems either through ISO standards or as part of the new mandatory report SECR."
With the majority of companies now looking to improve their environmental credentials and better manage their energy use, SGS is able to support its clients on this journey. Implementing an energy management system that is certified to ISO 50001 is an invaluable part of this process and helps organizations achieve compliance with energy regulations, including ESOS and SECR.
Terry Coyle concluded: "As a Corporate Patron of the EMA we share a desire to improve sustainability across all sectors, including transport, and help companies to define and implement best practice standards. The delegates gained an insight into better management of their energy use whilst achieving regulatory compliance and improving their environmental credentials."
Effective Management of Transport Energy Use was the latest joint initiative between SGS and the EMA, which aims to raise the profile of energy management throughout the business world.
For more information, please contact:
Rachel Forster
Business Support
t: +44 (0)1276 697715
About SGS
SGS is the world's leading inspection, verification, testing and certification company. SGS is recognized as the global benchmark for quality and integrity. With more than 94,000 employees, SGS operates a network of over 2,600 offices and laboratories around the world.