ISO 45001 Certification for Global Oil and Gas Business
Global company READ Cased Hole, a world leader in cased hole production logging, well integrity and reservoir evaluation solutions for electric wireline, slickline and coiled tubing services has become certified to ISO 45001, the standard for occupational health and safety management.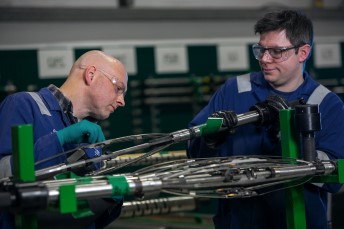 READ Cased Hole, a world-leading independent cased hole logging service company, has recently achieved certification to the occupational health and safety management standard ISO 45001. READ Cased Hole completed their migration to ISO 45001 in 2019 after holding the previous version of the standard, OHSAS 18001, since 2006.
ISO 45001 certification for READ Cased Hole has rubber-stamped their commitment to health and safety in a critical business sector.
Read the full case study here >
For more information, please contact:
Rachel Forster
Business Support
t: +44 (0)1276 697715
About SGS
SGS is the world's leading inspection, verification, testing and certification company. SGS is recognized as the global benchmark for quality and integrity. With more than 94,000 employees, SGS operates a network of over 2,600 offices and laboratories around the world.