The Fast-Growing Market for Food Nutritional Supplements
International Agencies are working hard to develop and update the legislation which regulates the complex segment, from production to imports and exports, of supplements or dietary food to ensure consumer protection.
Consumer habits are changing. Today, health, fitness and wellness, are key drivers in the market for food nutritional supplements and related food products.
A desire for a more sustainable lifestyle is one major factor pushing growth in this market, but not the only one. Consumers are also driven by a growing awareness of health and well-being, assuming that in health matters prevention is better than cure. Plus, purchasing decisions are being impacted by individuals' perception that natural commodities are more healthy and eco-friendly. Increasingly, these consumers are likely to supplement their daily diet with concentrated sources of food nutrients in the form of pills, tablets, capsules and liquids.
Take as an example, algae nutritional supplements. This once niche market is expected to grow by some 6% in 2019, compared to 2018.
Consumers are attracted to algae by its reputation as a natural source of proteins and antioxidants, as well as effects on anti-aging and maintenance of the digestive tract. Changes in purchasing habits like this, clearly show that consumers are changing their lifestyle, and adopting different attitudes to food consumption to integrate concentrated sources of nutrients in the form of pills, tablets, capsules and liquids for benefit of their own health.
REGULATORY LANDSCAPE FOR FOOD NUTRITIONAL SUPPLEMENTS
Manufacturers have responded to consumer habits by increasing the number, range and variety of products available on the open market, easing access to food supplements. However, while it is claimed that food supplements are natural and healthy, international agencies are working hard to develop and update the legislation which regulates this complex segment – from production to imports and exports – to ensure consumer protection. For example, the European Food Safety Authority (EFSA) has released Directive 2002/46/EC, and additional Annexes, to protect consumers against potential health risks from these products and to ensure that they are not provided with misleading information. The Directive provides specific guidance for permitted vitamins and minerals. In the USA, the Food and Drug Administration (FDA) has released the Dietary Supplement Health and Education Act of 1994 (DSHEA) followed by guidance documents to regulate both finished dietary supplement products and dietary ingredients. These provide guidance on production, information for consumers, and new dietary ingredient notification processes. The FDA guidance also includes all ingredients with beneficial nutritional effects, such as vitamins, minerals, botanicals and their extracts, and amino acids.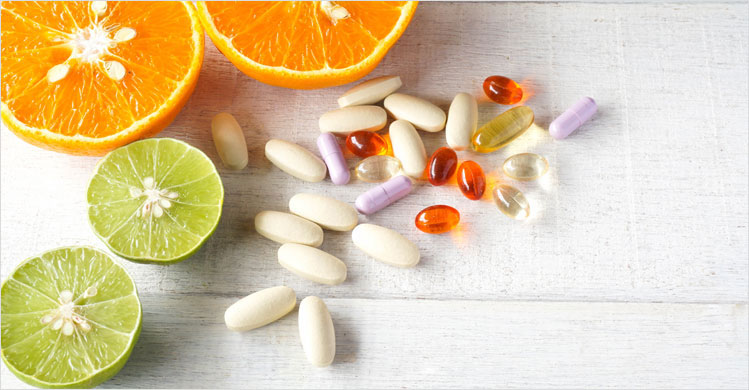 DIGICOMPLY'S SUPPLEMENT REGULATORY GUIDE
For manufacturers, monitoring the constantly evolving regulatory landscape that governs this segment is a complicated and time-consuming task. To address this, the Digicomply team, in collaboration with SGS experts, summarize all regulatory requirements to provide its users with immediate access to all legislation on dietary and food supplements in Regulatory Guides. These documents deliver everything you need to know on your chosen topic for a compliant route to market.
SGS and Digicomply's Supplements Regulatory Guide includes:
Global overview: general information on global regulatory bodies and different definitions
Ingredients: the lists of vitamins and minerals and their forms which may be added to food supplements or specific local requirements about certain ingredients if available
Labeling: information about specific local labeling requirements if available
Product Registration: general procedures to register or to notify a food supplement in the certain country, helpful to be followed for the export or import a product
The Supplements Regulatory Guide is continuously revised by SGS experts to keep it up-to-date and to provide guidance for immediate corrective actions. The Digicomply horizon scanner also monitors global legislation to evaluate any potential impact on businesses. In addition, legislation is published in its local language and translated into English for ease of understanding around the world.
Managing and accelerating local and international sales requires both constant monitoring of global regulations and a consistent team effort.
Sign up for a free basic account >
SGS SOLUTION: DIGICOMPLY
SGS Digicomply is a powerful content management platform that combines high technology with the expertise of SGS food compliance teams. It sorts and classifies huge volumes of global compliance data, creating a single, coherent and reliable source of useful information for food operatives.
Digicomply delivers insight into the regulatory development process, supports decision-making and ensures security and efficiency as a single point-of-data. For food manufacturers and suppliers looking for risk mitigation in an increasingly regulated world, SGS Digicomply offers end-to-end solutions that improve compliance processes., wherever they are operating in the world.
Want to learn more? Access www.digicomply.com
For further information about SGS Digicomply, please contact:
Nicola Colombo
Head of SGS Digicomply
t:+41 2155 20976
www.digicomply.com
ABOUT SGS
SGS is the world's leading inspection, verification, testing and certification company. SGS is recognized as the global benchmark for quality and integrity. With more than 97,000 employees, SGS operates a network of over 2,600 offices and laboratories around the world.