SGS Leicester – Personal Service and Global Reach in Textile Testing
We are proud of the highly personal service we provide at Leicester, and we know how that is valued by our clients. Our senior team works tirelessly to get the detail right, perfecting everything to make sure the end result meets the brief.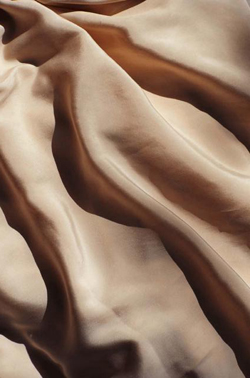 The result? Our clients benefit from highly personalised and reliable service, scientific analysis, practical decision making and the lateral thinking that has helped our clients overcome potential problems.
Our Technologists and Technicians are not faceless; they are real, contactable people available to talk to you about your samples - giving advice, recommendations and help wherever it is needed.
The truly worldwide network of SGS's laboratories supplements and complements the local capabilities to give a complete and rounded service whatever and wherever the customer's needs.
Trust is a big thing for SGS and it is with pride when we say "When you need to be sure" because we are confident that our service is second to none and without grace or favour. Our results can be relied upon as true and accurate from the simplest colour fastness test to the detailed analysis of restricted substances, burning behaviour of materials or safety of children's clothing. Each project, large or small, is important to us because it is important to you.
Textile Laboratory Key Contacts

Contact Name

Title

Details

Area of Activity

Michelle Harrison

Laboratory Manager

Direct: +44 (0)116 284 6780

Retail and general textile testing

Lucy Peberdy

Technologist

Direct: +44 (0)116 284 6780

Retail and general textile testing

Stuart Bishop

Senior Technician

Direct: +44 (0)116 284 6780

Fibre composition / chemistry/ flammability

Nicola Moon

Customer Service

Direct: +44 (0)116 284 6780

Sample reception and customer contact

Michelle Stead

Administration

Direct: +44 (0)116 284 6780

General enquiries and admin support

Account Management Team Manager

Tricia Zourmand

UK Softlines Manager

Direct: +44 (0)7841 569 982

Any queries about pricing, global testing, inspections or information requests.

Global Technical Support

Robert Croskell

UK Softlines Technical Specialist

Office: +44 (0)1379 668 625

Mobile: +44 (0)7730 544718

Technical queries and questions relating to testing at other SGS softlines laboratories.

Seminars on a variety of related subjects
View our 2020 schedule of seminars held at Leicester here.
As a leader in professional training, we draw on years of worldwide experience to provide effective learning opportunities.
To find out more about the SGS experience and how we can help you. Contact us today.
Rob Croskell
Client Training Seminars
SGS United Kingdom Ltd
t: 0116 284 6780
m: 07730 544718
About SGS
SGS is the world's leading inspection, verification, testing and certification company. SGS is recognized as the global benchmark for quality and integrity. With more than 97,000 employees, SGS operates a network of over 2,600 offices and laboratories around the world.