Setting the Standard
Not all certification bodies are the same and Terry Coyle, principal product manager at SGS, explains why it makes sense to work with a company that has its management system and auditor competency processes approved by the United Kingdom Accreditation Service (UKAS).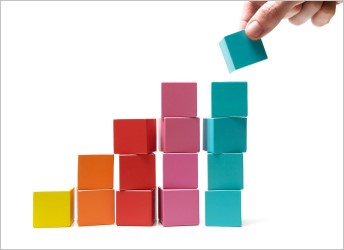 Anyone who has been responsible for getting a management system certified to a relevant International Organization for Standardization (ISO) standard will be well aware of the hard work and effort it involves. Gaining ISO certification is not supposed to be easy though, as it demonstrates that a business operates to the highest global standards. However, to get the maximum benefit from any investment in this area it is important to work with a certification body that has had its technical competence, impartiality, performance capability and integrity assessed to internationally recognized standards.
Caveat emptor
Founded in 1995, UKAS operates under a memorandum of understanding (MoU) with the government. As such, it is the only national accreditation body recognized by the government to assess those that provide certification services. When an organization is UKAS accredited it therefore gives its clients the peace of mind of knowing that the services it provides are consistent and have been assessed by an independent body.
A cursory Google search shows that some companies are currently offering certification services for standards including ISO 9001, ISO 50001 and ISO 14001 without being UKAS accredited. While there is nothing illegal about this, as long as they don't make false claims, it does call into question why they haven't gone the extra mile and sought UKAS accreditation, and whether they deliver the same level of service as an organization that has. It is certainly something that those considering ISO certification should think about before selecting a service provider.
Business benefits
In today's competitive business market, reassurance is needed to maintain trading confidence. As such, independent evaluation of organizations that provide ISO certification, and their compliance with established standards of business excellence, is a key source of this reassurance. Furthermore, companies may well discover they have an increased success rate when tendering for larger private, public sector or governmental contracts, as UKAS accredited certification is a typical pre-requisite for such tenders.
Using a UKAS accredited certification body also sends out a strong message that a company is serious about the markets it operates in, will not compromise integrity, and will do all it can to enhance its professional reputation. In many respects working with a UKAS accredited certification body adds another layer of excellence to an existing ISO standard, and a government report concluded that accreditation provides a marketing and reputational advantage, with benefits in efficiency and service quality.
Confidence boost
In addition to these aforementioned benefits, UKAS accredited certification decreases risk, as conformance assessments are carried out objectively in order to meet the requirements of each management system standard.
Accredited Certification Bodies are subject to regular assessments of their offices, records, processes and people, including witnessed assessments of their auditors during certification audits at clients' premises by UKAS assessors. This provides confidence that a certification body operates in a consistent and impartial manner, using auditors who are of the highest calibre in terms of experience and competence, both with regards to the management standard being certificated and the industry sector they are auditing.
Personal touch
The role of an auditor should not be understated, as they assess whether an organization has established the required procedures and processes to meet the relevant management systems standard and applicable legal requirements. The competence of an auditor is therefore critically important in the delivery of an effective audit and in providing clients with the confidence that the management system being certified meets the highest standards and they are receiving value for money.
UKAS recently published Quality in the Supply Chain – a guide to what makes a 'good' audit from the perspective of the customer and an organization certified by a UKAS accredited certification body. To read it visit here.
Make the move
UKAS accreditation puts the rubber stamp on the competence and integrity of organizations offering certification services and provides value to their clients and the market as a whole. National and international supply chains increasingly stipulate UKAS accredited ISO certification and this, combined with the risk reduction and the ability of auditors to ensure that a management system is compatible with the strategic direction of an organization, gives UKAS accredited certification bodies and their clients a distinct advantage.
For more information, please contact:
Rachel Forster
Business Support
t: +44 (0)1276 697 715
About SGS
SGS is the world's leading inspection, verification, testing and certification company. SGS is recognized as the global benchmark for quality and integrity. With more than 94,000 employees, SGS operates a network of over 2,600 offices and laboratories around the world.