ISO 50001 Takes Centre Stage for SGS at EMEX 2019
SGS, the world's leading inspection, verification, testing and certification company, has announced that it will be exhibiting at the Energy Management Exhibition (EMEX) on 27–28 November at ExCeL, London.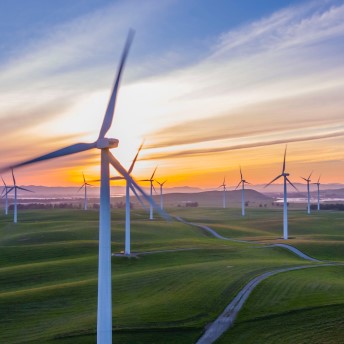 A major event for professionals wanting to create a low-carbon, energy-efficient and sustainable future for their organization, EMEX will feature over 130 exhibitors including major energy suppliers, equipment manufacturers and energy management experts. SGS will be exhibiting at Stand D17 with experts available to discuss ways of improving energy performance in order to reduce costs and greenhouse gas emissions and contribute to other significant benefits.
SGS provides a range of services including certification to ISO 50001 Energy Management Systems, ESOS assessments, bespoke energy audits and auditor and energy management training that can help your organization improve energy management, reduce energy costs, improve organizational green credentials, meet CSR goals and assist towards compliance with energy-related regulations, e.g. Energy Savings Opportunities Scheme (ESOS) and Streamlined Energy and Carbon Reporting (SECR).
In addition to its presence at the exhibition, SGS will have experts speaking at one of the conference seminars, presenting on the benefits and pitfalls of implementation and certification to ISO 50001. Terry Coyle, ISO 50001 Product Manager at SGS, will provide an overview of what ISO 50001 is and the benefits to organizations of effective implementation and certification, particularly with regards to improved energy performance, stronger senior management buy-in, meeting corporate social responsibility targets and meeting or assisting in meeting regulatory requirements such as ESOS and SECR. Kirit Patel, Environment Manager at DHL, will then provide an end-user journey of certification to ISO 50001 and maintenance of ongoing certification. Kirit's case study will include both the benefits and pitfalls of the experience, providing a balanced and impartial view. There will be an opportunity to ask the expert speakers any questions you may have as part of the seminar. The presentation is scheduled to take place at 3.15pm on Wednesday 27 November in Theatre 4 (Strategy, Regulation and Compliance).
Terry Coyle comments: "As if energy and cost reduction were not enough, having an effective energy management system has other, multiple benefits. It can help reduce your greenhouse gas emissions and carbon footprint and help position your organization as one that is environmentally responsible. I am confident that, as has become the case with other ISO standards, stakeholders in the supply chain will be demanding certification as a given in the not too distant future."
He continues: "SGS can support you throughout the whole process of becoming ISO 50001 certified with training, gap assessments and certification audits."
SGS' own environmental and sustainability credentials include: gold class award in SAM's Sustainability Yearbook for excellent sustainability performance, industry leader in the Dow Jones Sustainability Indices (DJSI) World and Europe for five consecutive years, inclusion in the FTSE4Good Index for two years, EcoVadis gold rating award with a top 5% placing of the evaluated companies, and Carbon Disclosure Project (CDP) Supplier Engagement Leader.
EMEX is a free event. Register your details here or visit our event page.
We look forward to meeting you at the event. For more information or to arrange a meeting, please contact us:
Rachel Forster
Business Support
t: +44 (0)1276 697 715
About SGS
SGS is the world's leading inspection, verification, testing and certification company. SGS is recognized as the global benchmark for quality and integrity. With more than 94,000 employees, SGS operates a network of over 2,600 offices and laboratories around the world.