SGS Digicomply – Now Available for the Cosmetic, Personal Care and Household Care Industries
SGS Digicomply, an advanced regulatory compliance management platform from the world's leading inspection, verification, testing and certification company, is now available for the cosmetic, personal care and household care industries.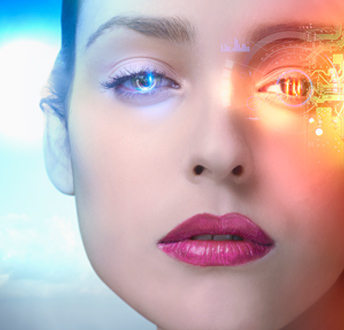 The platform, which combines Artificial Intelligence (AI) with SGS expertise, has been developed with the specific needs of cosmetic, personal care and household care manufacturers, suppliers and retailers in mind.
Interactive and easy to navigate, this platform sorts and classifies huge volumes of the most current, industry-specific global compliance data into a single, reliable source. Continually updated, it is designed to guide decision making, help confirm the compliance status of products and optimize production costs.
Hubert Brundu, SGS Global Technical Manager, said, "We understand how challenging, time consuming and mission critical it is for the cosmetic, personal care and household care sector to maintain compliance within an ever changing, and increasingly complex, global regulatory landscape. That's why we're delighted to introduce Digicomply to the industry."
Available now, industry users will gain 24/7 access to:
Regulatory Guides – which provide a summary of regulatory requirements, validated by SGS experts, by country or by specific topics for immediate access to the legislation and sources necessary to support daily decision making
Dossiers – which provide fast and easy access to data collections of summarized requirements, specifications and interpretation of regulatory compliance and safety related matters, with added functionality to create and share dossiers for collaborative team working
Searches and Feeds – which give access to the most up-to-date global regulations from relevant sources, translated from local languages into English, and provide constantly updated content on specific topics via personalized feeds and updates
"We are paving the way for future intelligent compliance management systems embracing AI for consumers' safety. We provide brands with a powerful solution to keep track of global regulatory changes, to keep their promises and to maintain their product integrity," said Nicola Colombo, Global Head of SGS Digicomply.
For further information about SGS Digicomply, please contact:
Pierre-Yves Dupont
Vice President Cosmetics, Personal Care and Household Business
SGS Consumer Goods and Retail
Nicola Colombo
Global Head of SGS Digicomply
SGS Digicomply
t: +41 (0) 215520976
www.digicomply.com
About SGS Digicomply
Connecting compliance experts, SGS Digicomply is a powerful content management platform that combines high technology with the expertise of SGS industry-specific compliance teams, to sort and classify huge volumes of global data into a single, coherent and reliable source that is specific to their needs.
About SGS
SGS is the world's leading inspection, verification, testing and certification company. SGS is recognized as the global benchmark for quality and integrity. With more than 97,000 employees, SGS operates a network of over 2,600 offices and laboratories around the world.