The Rise of Veganism – Non-Animal Materials for Clothing and Footwear Manufacturers
Veganism is no longer a 'fringe' lifestyle choice; it represents a profitable business opportunity for manufacturers of footwear and clothing that can conform to its strict ideals. How can businesses exploit this opportunity?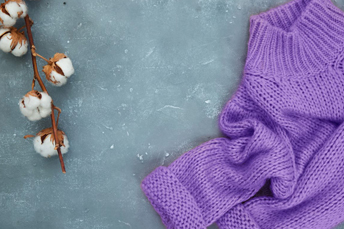 The last 20 years have seen a sea change in attitudes towards veganism. What was once a niche lifestyle is now a lucrative business model for restaurants, supermarkets and many footwear and clothing brands. Non-vegans will often buy products that are marked 'vegan' or 'vegan friendly' because they have become part of the mainstream.
So, what is veganism? In the context of clothing and footwear, it essentially means devoid of animal-derived materials. For example, this means no leather in shoes, no wool in jumpers, and no fur in coats.
There have always been people who abstained from eating meat and avoided animal products, to a greater or lesser extent. The UK Vegetarian Society held its first meeting in 1847 and in 1944, the seeds of veganism, or non-dairy vegetarianism, were sown in the society's newsletter. It has, however, remained a niche lifestyle choice until now.
Why is Veganism Suddenly So Popular?
Google Trends data from the UK in 2016 showed that 'vegan' was the most commonly used dietary search term, above 'gluten-free', 'sugar-free' and weight loss diets, e.g. 5:2. The same trend was observed in the United States.
A survey by the Vegan Society in 2016 suggested about 500,000 people were vegan. A further survey in 2018, however, suggested this figure has ballooned to approximately 3.5 million. The three most popular reasons among British adults for turning vegan were:
Concern over animal welfare
Personal health
Concern for the environment
Concern for our environment may be the principal factor driving this increase. Reducing our carbon footprint is a key goal for many and reports suggest animal agriculture contributes greatly to global warming, air pollution, deforestation and biodiversity decrease. The Intergovernmental Panel on Climate Change (IPCC) of the United Nations has even advocated a significant reduction in meat consumption.
Added to this is the dominance the media, especially social media, has over society. News reports on health and the environment are easily and rapidly shared across social media platforms. At the same time, 'influencers' and celebrities can readily promote their particular lifestyles using the same channels. Veganism also plays well in social media's popular healthy or 'clean eating' movements. This all creates an environment where people are encouraged to try a vegan existence.
There is a basic correlation between the rise of social media and the rise of veganism, all enhanced by a greater understanding of the environmental and health impacts of our daily lives.
Vegan Materials
Growing markets for vegan food also mean growing markets for other vegan products, such as clothing and footwear. Vegans no longer live on the margins of society, so manufacturers need to think of them like any other fashion-conscious consumer. In response, many clothing and footwear brands have launched vegan ranges.
In the case of shoes, this means finding acceptable, robust materials to replace traditional materials – leather (including coated leather), suede, snakeskin, alligator skin, sheepskin, silk, wool and fur can no longer be used if a shoe is to be marketed as vegan. Instead, alternatives, either synthetics or plant-based, must be used.
Natural materials that are derived from plants meet the requirements for vegan footwear. Examples include cotton, canvas, linen, cork, natural latex rubber and innovative alternative leathers made from plant fibers such as pineapple leaves. These are, however, niche materials.
Greater potential can be found in synthetic or 'man-made' materials; often already used in footwear. Polyurethane is seen as the most suitable alternative to natural leather, as it can be used as an upper or a lining and is often combined with a textile backing. In addition, materials such as polyvinylchloride (PVC), thermoplastic rubber (TPR), nylon, polyester and acrylic also fit into this category.
There are, however, some problems with polyurethane. Concerns have been raised about its environmental impact, as it is far less biodegradable than leather. It is also not commonly or easily recycled, and the raw materials are fossil fuel derived. In addition, there are implications regarding microplastic release when materials are laundered and, finally, there are questions regarding durability and performance in comparison to leather.
Leather is still one of the footwear industry's most commonly used materials, as it can be used in any part of a shoe. The global leather industry is, however, facing some challenges. There is opposition due to its large carbon footprint, concerns over animal welfare and campaigning from non-governmental organizations. At the same time, it is a by-product of meat production and increased demand on global food production, it can be surmised that availability of leather as a raw material will not decline.
The footwear and apparel industries must strike a balance between leather use and its concerns, and the use of synthetic alternatives and their concerns.
Manufacturers need to also consider the substances used to construct the shoe or garment. It is no use replacing a leather upper with a polyurethane alternative if the adhesive or glue used to assemble the product is derived from animal materials. Historically, glues were produced using the skin, tendons and bones of horses, rabbits and fish. Nowadays, synthetic, industrially produced glues are more commonly used in the footwear industry, but manufacturers need to demonstrate this by having a comprehensive Safety Data Sheet for each adhesive.
Endorsing Vegan Products
Currently, it is non-governmental organizations such as The Vegan Society or PETA (People for the Ethical Treatment of Animals) that endorse products as 'vegan'. They scrutinize documentation on materials and adhesives and enquire about manufacturing processes. They also require declarations stating there is no cross-contamination between vegan and non-vegan manufacturing and that no animal testing has been carried out during the production of the item.
The Future
There has been a dramatic change in consumer demand for vegan food and products in the last twenty years. While it is difficult to see where this trend will lead in the 21st century, it is clear both the apparel and footwear industries need to be ready to adapt in order to take advantage of the business opportunities this lifestyle creates.
SGS Solutions
With a worldwide network of over 40 state-of-the-art laboratories specializing in testing clothing and footwear, SGS helps companies ensure quality, performance and compliance in today's fast changing markets. We have the capabilities in place to provide a comprehensive range of physical, chemical and functional testing services for components, materials and finished products.
Read more in Consumer Compact >
Subscribe >
Follow us now on Linkedln >
For more information, please contact:
Steve McDonald
Global Footwear Technical Manager
SGS United Kingdom Limited
t: +44 0116 2846782
About SGS
SGS is the world's leading inspection, verification, testing and certification company. SGS is recognized as the global benchmark for quality and integrity. With more than 97,000 employees, SGS operates a network of over 2,600 offices and laboratories around the world.