SGS and the Energy Managers Association (EMA) Forge Closer Working Relationship
SGS, the world's leading inspection, verification, testing and certification company, has announced that it has become a Corporate Patron of the Energy Managers Association (EMA). Through this formal alignment, SGS and the EMA aim to work together to raise the profile of energy management throughout the business world, improve the professionalism of those working in this area, and help define and implement best practice standards.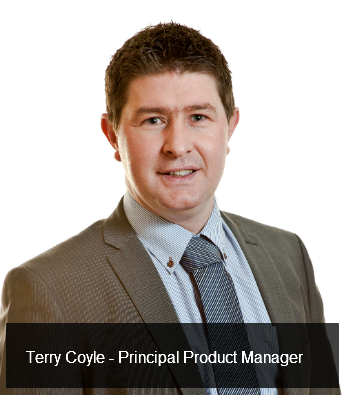 Established in 2012 by Lord Redesdale, who has worked on energy policy for a number of years, the EMA acts as the voice of the energy management profession. It aims to create a sense of direction and cohesion in a field that is key to the UK meeting its energy requirements and believes that the best way to influence policy is not to only answer questions on consultations, but to help government to ask the right questions in the first instance. To that end the EMA works closely with a range of government departments including the Department for Business, Energy and Industrial Strategy (BEIS), the Department for Environment, Food and Rural Affairs (DEFRA), HM Treasury and the Department for Education (DfE), so that future policy works for practitioners rather than just on paper.
On welcoming SGS to the EMA as a Corporate Patron, Lord Redesdale commented, 'SGS has shown through its leadership a clear commitment to the energy management sphere. This is in line with the objectives of the EMA and together we will work to put effective energy management at the heart of British business.'
From its beginnings in 1878, SGS now has over 97,000 employees in a network of more than 2,600 offices and laboratories around the world. Terry Coyle, ISO 50001 Product Manager at SGS, said, 'Due to the constantly increasing social awareness and priority on climate change and sustainability with ever increasing energy costs, government taxes and carbon reduction commitments, there is increasing pressure on organisations from various stakeholders including customers, the public, shareholders, executive boards etc to reduce their carbon emissions and energy use. With a proven track record in this field, SGS is able to support organisations on this journey, providing certification services to the energy management system standard ISO 50001, ESOS assessments and various energy management training.
Energy is the fuel that drives the global economy. Organisations need to find ways to strategically improve energy efficiency to lower costs, improve risk management and comply with sustainability targets. SGS has been actively assisting organisations in meeting these targets and helping them reduce their energy footprint in a cost-effective way.
SGS has attended EMEX, the energy management exhibition that is jointly organised by the EMA, for a number of years, with Terry Coyle being invited to be a guest speaker in 2015. Since 2017 SGS has exhibited at the event, offering expert help and advice to attending delegates. 2018's event sowed the seeds of this close relationship with SGS and the EMA, when the two organisations met to discuss how they could pool their respective knowledge, expertise and values. It soon become clear that they share a similar ethos, particularly in the need to raise awareness on energy use and sustainability and how organisations can improve both, which has resulted in SGS becoming an EMA Corporate Patron. Now formalised, this means that SGS will join a number of other specially selected organisations that have relevance to energy management, as well as notable professionals working within the sector, and be recognised as a knowledgeable resource for the energy industry.
For more information, please contact:
Freddie Wright-Jones
Business Suport
t: +44 (0)1276 687881
About SGS
SGS is the world's leading inspection, verification, testing and certification company. SGS is recognized as the global benchmark for quality and integrity. With more than 97,000 employees, SGS operates a network of over 2,600 offices and laboratories around the world.